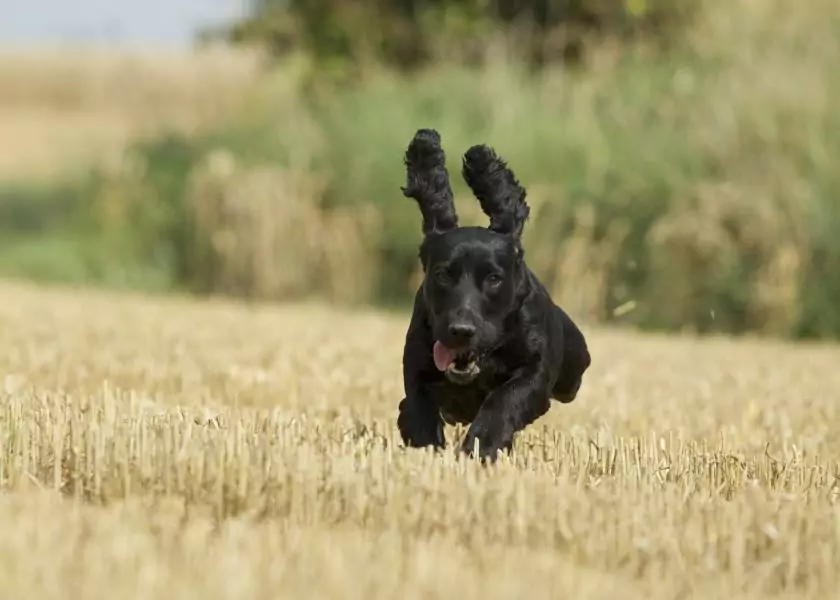 A bumper harvest led the Grant family to start baking for dogs, says Rachel Tierney.
Since 1936, Laughing Dog has been making dogs happy with wholesome, delicious food that the Grant family now grow and bake on their Lincolnshire farm. Three generations ago, farmer and entrepreneur Ted Grant OBE decided to try baking dog biscuits to make the most of an abundant harvest. A tail-wagging hit, they have been baked with love ever since to become a firm four-legged favourite stocked in UK shops.
Ted Grant's granddaughter Taisie Grant, who is part of the company's marketing team, says: Grandpa was a huge philanthropist. He was always looking for ways to diversify and provide more jobs for those living in the local area. He started growing flowers in the winter, moved on to grass drying and then started the bakery." Today, the family still love dogs – they have four "mad" collies – and embrace Ted's values of caring for the local community and looking after the environment.
The family farm now has a solar farm, and wildflower borders surround the fields to provide a haven for birds, bees and wildlife. This love for natural processes and ingredients comes through in how Laughing Dog is created. "It is unique as we slowly oven-bake our entire range of dry completes, treats and mixer meals, using where possible many ingredients we grow ourselves," says Taisie. "Our hypoallergenic range has Gloriously Grain Free and Wonderfully Wheat Free offerings – perfect for dogs with sensitive tummies but, because it's oven-baked, loved by all dogs. "By slowly oven-baking our biscuits the food takes longer to make than other methods. But baking better protects the goodness in each kibble and is known to be gentler on a dog's digestion." Baking creates wobbly edges, which means dogs have to chew their food properly, and that is great for helping to keep teeth clean and breath fresh. "It's crispier and crunchier – a whole different feel to other dog foods," says Taisie. "But it's not just about feeding dogs. It's about nourishing them – a healthy dog is a happy dog and we all want our dogs to be happy." Good-quality, nutritious food is just part of caring for your devoted canine friend. As Taisie says: "Dogs need moments of unrestrained joy, whether frolicking in water or running around on the beach. They love to be groomed, exercised and cherished just as humans do."
To celebrate 80 years of Laughing Dog's commitment to making dogs happy, in the coming weeks it will honour dogs by looking at those that have played important roles in history. It will also share expert tips on making your dog feel happy and healthy.
Focusing on the next eight decades for the company, Taisie says: "We want to continue spreading our mission to make dogs 100 per cent dog happy." Feeding them delicious, nourishing food is a great start.
Featured in The Telegraph.
Laughing Dog…making the nation 100% dog happy since 1936!