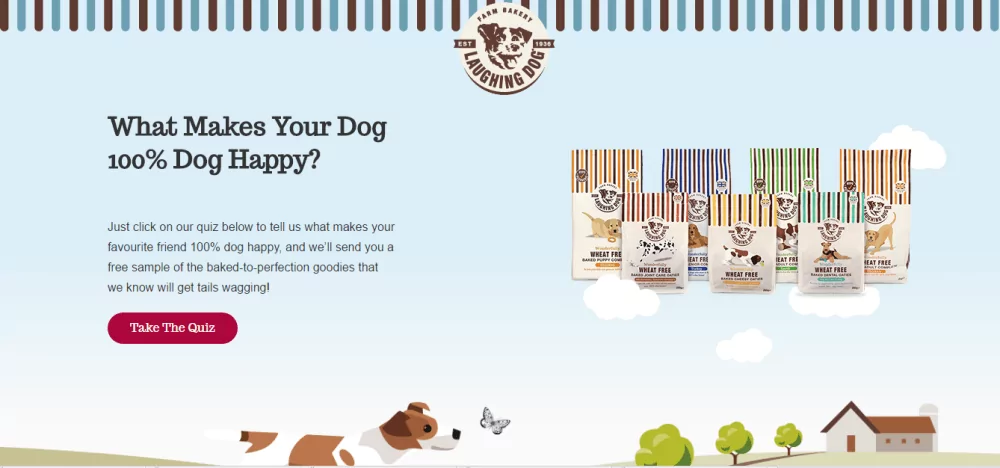 Now what can be better for your beloved canine companion than the opportunity to get their paws on some of the most delicious and nutritious slowly oven-baked goodies around? (We'd say nothing, but then that's because we're a little biased but, we think with every good reason we're allowed to be…we hope you agree?)
We're passionate making the best, for the best and are so excited to be sharing our mission to the masses of baking the nation 100% dog happy!
We've long been kneading this exciting campaign and it's now ready, to rise into action. We're delighted to have launched our #doghappy quiz! A selection of four simple questions to help us find out what makes your four-legged friend 100% dog happy with the chance to get your hands on a delicious sample of our tasty goodies fresh from the baking line.
We want to spread our baking love and make the nations doggy tails wag and tummies happy!
To start the endless meal time excitement and tail wags that follow, pop to try.laughingdogfood.com to get your four-legged friend their very first taste of Laughing Dog.