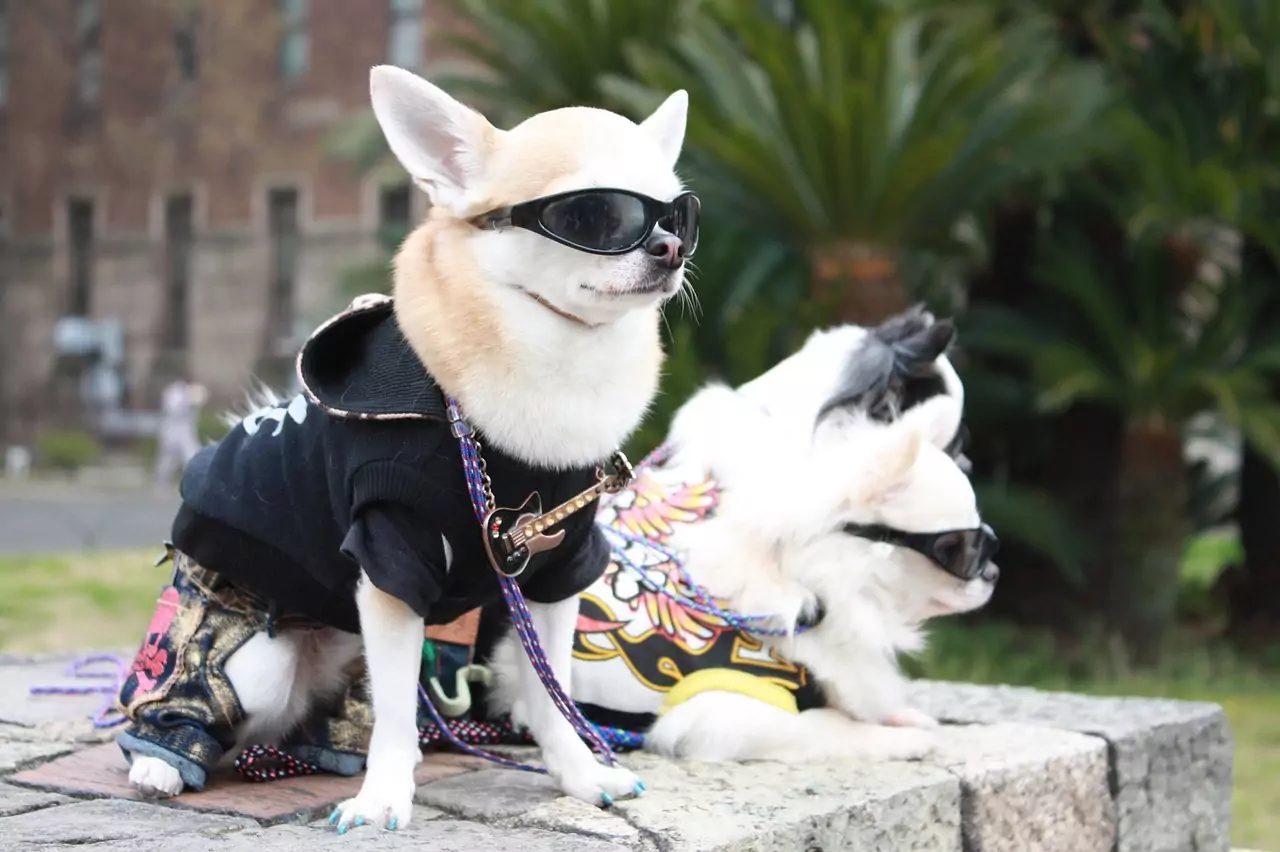 In a frosty February we lean on our four-legged friends even more for morning snuggles, bedtime cuddles and dog happy moments to keep smiles on our faces through the grey dreary days. We are clearly in good company, with some of our favourite celebrities with dogs keeping their trusted companions closer than ever – and no we don't mean their make-up artists!
Simon Cowell can't go a day without Squiddly & Diddly, his gorgeous Yorkshire Terriers, firmly by his side. The adorable duo also join him at the Britain's Got Talent Auditions to make sure they have their say on the judging panel! Clearly enjoying a play-date with David Walliams' border terrier, Bert, the three of them do their best to steal the limelight.
It's clear Simon Cowell loves his dogs, even taking them on holiday with him wherever he goes and it's not just celebrities with small dogs that refuse to leave home without their pampered pooches. Jennifer Aniston is rarely without her white shepherd mix Dolly and pit bull mix Sophie, taking them with her as much as she can for fear of missing them too much.
Of course when we think of celebrities travelling with their pets, our minds tend to wander to Paris Hilton parading across Beverly Hills with her beloved Chihuahua Tinkerbell protruding from inside her Louis Vuitton handbag.
If Paris Hilton made the handbag dog the perfect accessory, leave it to Kate Moss to make even the biggest dogs iconic. Whatever the size, big or small, our favourite celebrity dogs are a real heart warmer here at the Laughing Dog bakery this month.
Laughing Dog…baking the nation 100% dog happy since 1936!
To find out more or shop our range click here.