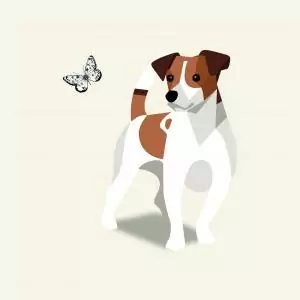 Have you seen our new grain free dog treats?
Our Lincolnshire farm bakery is yet again bursting with grain free goodness for our doggy friends – this time in the form of our new homemade grain free dog treats. And, to guarantee wagging tails from dawn to dusk, these mouthwateringly tasty grain free dog treats come in three varieties: Morning, Noon and Night.
What better way to put a spring in your step than to be greeted with an abundance of truly delicious flavours? Specially created to help aid vitality and keep hearts healthy, our four-legged friends will find this grain free dog treat packed with naturally energizing goodies like apple, banana, blueberries and honey.
It's not just us humans that can feel the midday slump. Our 'noon' handmade grain free dog treats promise to help aid digestion and settle stomachs – perfect for dogs that are simply having just too much fun to stop! Made with natural ingredients, these deliciously golden grain free nuggets include peppermint, seaweed, ginger and duck.
A good night's sleep makes for a dog happy day. And with these tasty treats on offer, who could resist? Into the mixing bowl we've combined scrumptious turkey with naturally soothing ingredients like chamomile, passionflower and valerian root.
Of course, as with all of our complementary treats for dogs, these naturally healthy grain free dog treats can be enjoyed at any time of the day, come rain or shine.
Grain free and gluten free dog treats
Our Laughing Dog grain free dog treats are made with no added grains, wheat, gluten or soya.
Our dog happy guarantee
Like all of our premium grain free dog food, these tasty dog treats have been carefully created by our expert team of nutritionists and lovingly oven baked (not extruded) at our farm bakery in Lincolnshire. Made with natural ingredients, our grain free dog treat recipe is both wheat gluten free and free of grains like oats, barley, rice and maize. Being 100% hypo-allergenic, they are perfect for dogs who need to avoid grains in their diet but, as with all of our hypo-allergenic dog food, they are loved by all of our four-legged friends looking for healthy and naturally wholesome treats.
Laughing Dog's Morning, Noon and Night grain free dog treats complement our delicious range of wet and dry grain free completes.
Naturally wholesome dog treats we know your dog will love – or, quite simply, your money back!