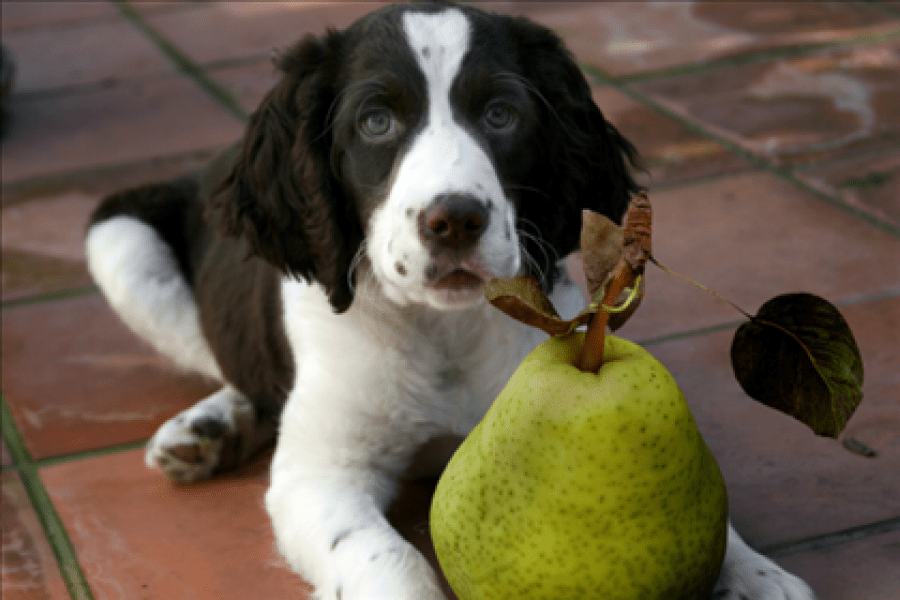 Healthy New Year Grain Free Chicken Dinner

Here at Laughing Dog we love talking to you about our homemade dog food recipes. This month our bakers have shared one of their favourites – a gloriously grain free chicken dinner for you four-legged friend. Packed full of naturally healthy ingredients for your furry friend, it is the perfect dog treat!
Dog happy ingredients
750g fresh boneless and skinless raw chicken
100g liver
100g cooked sweet potato, skin on
 50g spinach
1tbsp organic coconut oil
Into the mixing bowl…

Cook the sweet potato and leave to cool.
Chop the chicken and liver into chunks.
Mash the sweet potato with a fork and add the meat.
Add the spinach and coconut oil into the meat and potato mix
Once mixed together, let your four-legged friend enjoy!
*Always supervise your dog when eating, and ensure your four-legged friend has lots of fresh, clean water on offer. This recipe is a complementary pet food intended as an occassional treat only.