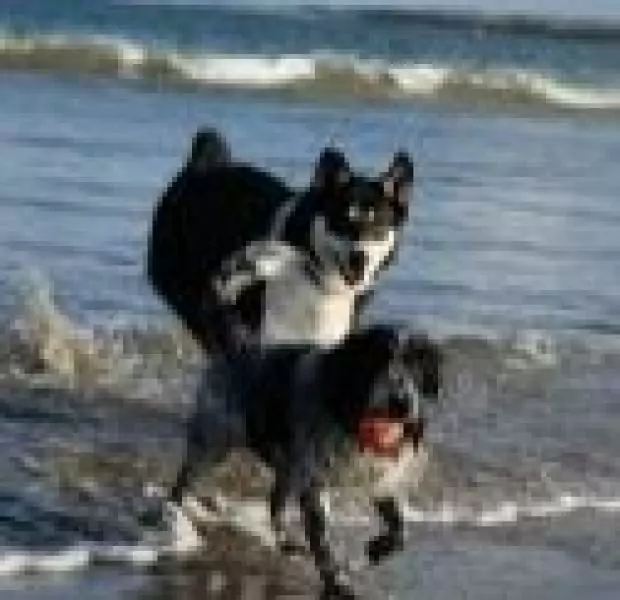 Izzy is a 4 year old cocker spaniel that came from a pregnant stray mother dog and was lovingly taken on by Ciara, Izzy's human mother. Sasha is a 2 year old Husky, a family member's four-legged friend (and Izzy's best pal!).
Both of these furry-friends are big softies, with loving characters. Their favourite things to do are running around forests and on beaches, especially when they are running around and playing together.
At the end of a long and busy day both Izzy and Sasha love to relax and sleep.
Thank you for sharing your #doghappy photo with us Ciara – we are sending a goodie bag of our naturally wheat free treats to Izzy and Sasha to enjoy!
Send us your dog happy photos and you too could win some naturally grain free or wheat free dog treats for your favourite pooch. Each month our bakers pick a favourite from our social pages!