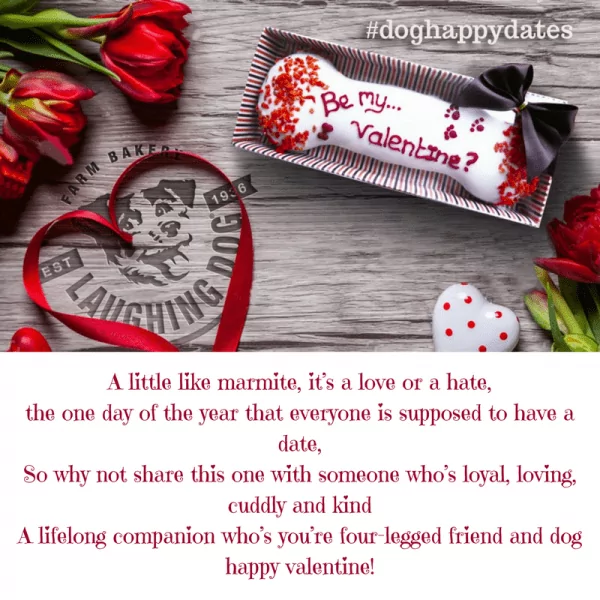 Valentine's gift for dogs
Who says you cannot have a dog Valentine?
Our bakers love nothing more than being creative, afterall it is essential in their job of inventing, making and baking the most delicious and nutritious gifts for your four-legged friends to enjoy.
For the afternoon, they decided to don their thinking caps, pick up their pens and create for us the most #doghappy of Valentines day poems…we hope you like it!
To My Dog Happy Valentine
A little like marmite, it's a love or a hate,
the one day of the year that everyone is supposed to have a date,
So why not share this one with someone who's loyal, loving, cuddly and kind
A lifelong companion who's you're four-legged friend and dog happy Valentine!
We always love to see our four-legged fans curled up with their favourite hooman or their other furry friends, so don't forget to share with us your #doghappydates on our facebook, instagram or twitter pages. 
Laughing Dog…baking the nation 100% dog happy since 1936!
To find our more or shop our range of personalised treats for dogs (including puppy Valentine ideas and hand-decorated Valentine's gifts for dogs), click here.