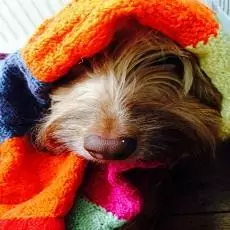 Share your dog happy moments with us…
We believe that all dogs have the right to a happy and healthy life – from long walks and cuddles, to lots of fun and plenty of foody flavour. Here at the bakery we love hearing about all your adventures and fun-filled days spent with your four-legged friends, so please share them with us. Send us a note or a photograph – and make our bakers smile! We will share as many as possible here, as well on our Laughing Dog Facebook page.
And to thank you for sharing your dog happy moments, we will enter you and your dog into a free prize draw to win lots of delicious baked-to-perfection goodies!
Laughing Dog…baking the nation 100% dog happy…
#DogHappy