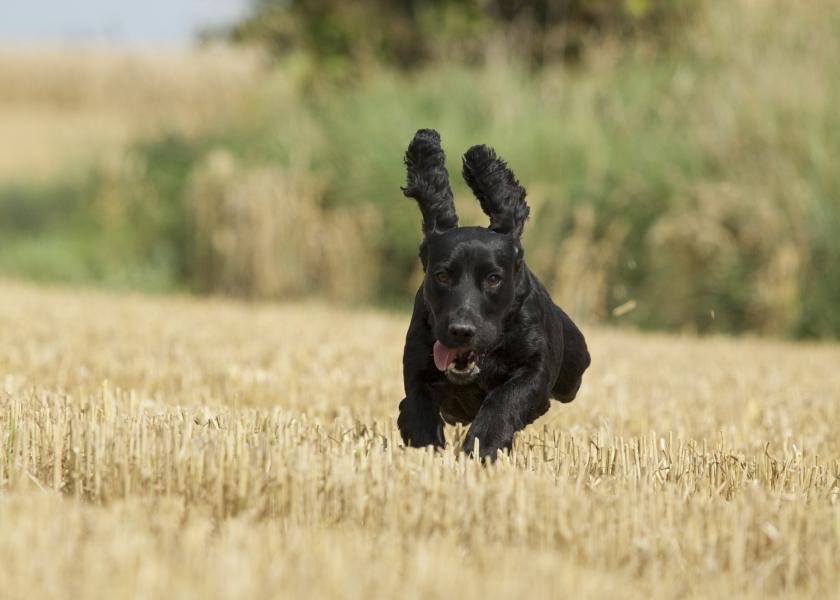 Our Ten Top Tips for Keeping Your Dog Cool in Summer!
Dogs need exercise and interaction all year round, which does make it particularly difficult when it comes to the warm summer months. Leaving many paw parents wondering how to keep their dogs cool in summer.
We always encourage play in the summer months, the last thing you want is a hot and frustrated dog, but follow our top 10 tips and help them stay healthy and happy in the heat!
Encourage your four-legged friend to stay in shaded areas and away from direct sunlight
Keep a paddling pool in the shade for them to splash about in!
This also guarantees lots of tail-wags…!
Never leave dogs in cars
With an outdoor temperature at just 21 degrees Celsius, inside a hot car it only takes 4 minutes for that temperature to reach 30 degree celsius. Dogs can fall ill or worse at these temperatures, so even if you're just "running into the shop", leave your dog at home!


 Time your dog's outdoor play with the garden sprinklers!
It is important for the environment not to consume more water than needed, but if you can time your doggy's outdoor play with your sprinklers then this will make for a lot of fun, without being wasteful.


Remember regular grooming for your dog
 Did you know that matting can trap heat? Regular grooming and/or clipping will help to keep your dog's coat clean and free of knots!


Put down damp towels for your canine companion to lie on
Sun cream for dogs!
Did you know you can get sun cream for dogs? Even our furry friends are at risk of sunburn if they're not protected, just the same as us humans – especially those with thinner coats. You can pick up specially formulated sun cream for dogs at most pet shops or online! Ask your vet for recommendations.


Fill a hot water bottle with cold water or buy a cooling mat
Protect your dog's paws from hot surfaces
To avoid hurting your four-legged friend's footpads, stay away from surfaces like sand and tarmac if they feel hot.


Be aware of the symptoms of heat stroke in dogs
It is so important to know how to keep dog-happy when the temperature is up! We hope our top tips help keep tails wagging!
Help your pooch cool down with our ice-lolly recipe for dogs!