We have had a busy month here at the bakery and our emails have been buzzing non stop from the charity requests we have received. We might be little here at Laughing Dog but we sure are mighty when it comes to lending a charitable hand… This month it has been all about supoprting Labradors!
Labradors in need is a foster based rescue with a dedicated team of volunteers who help to pair dogs who are looking for a new family, whatever their reason whether through neglect, change in circumstance or no fault of their own, to their forever home.
Being Labrador lovers themselves, they are hugely passionate about ensuring the Labradors find the perfect loving family in a place that they can finally call home, as a result adoptees have to pass a rigorous set of criteria before being accepted.
We were contacted by one of the volunteers as they had just taken in ten puppies and mummy, Lily who were all underweight.
Here is a before and after of the gorgeous little puppies who we supplied with some of our Wonderfully Wheat Free Puppy Complete for them to get their little teeth into – we certainly hope we made those tiny little tails wag and tummies 100% dog happy!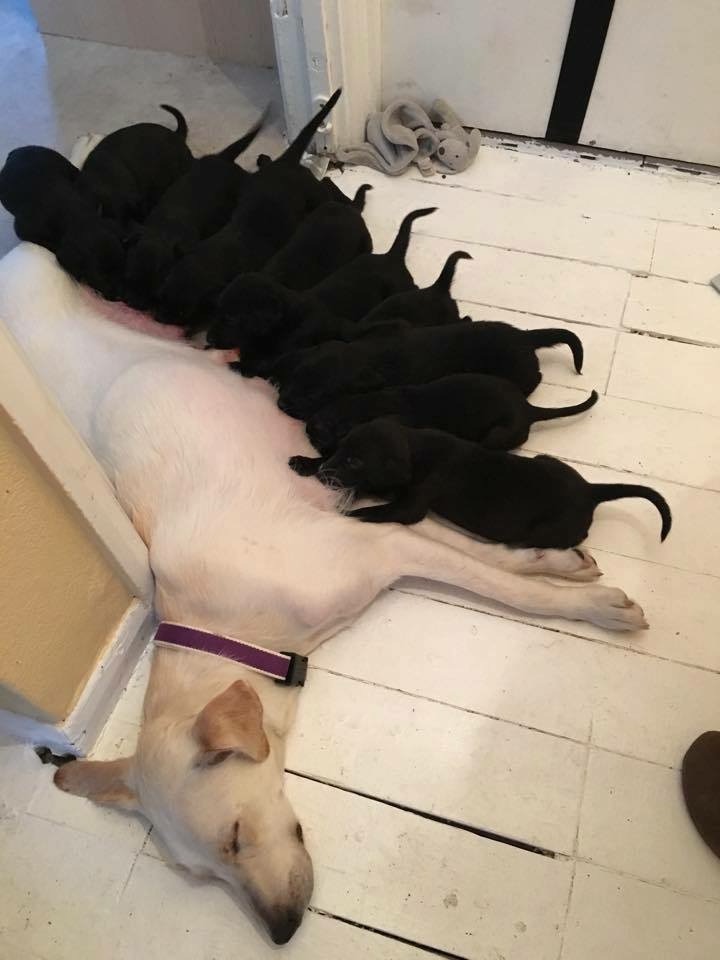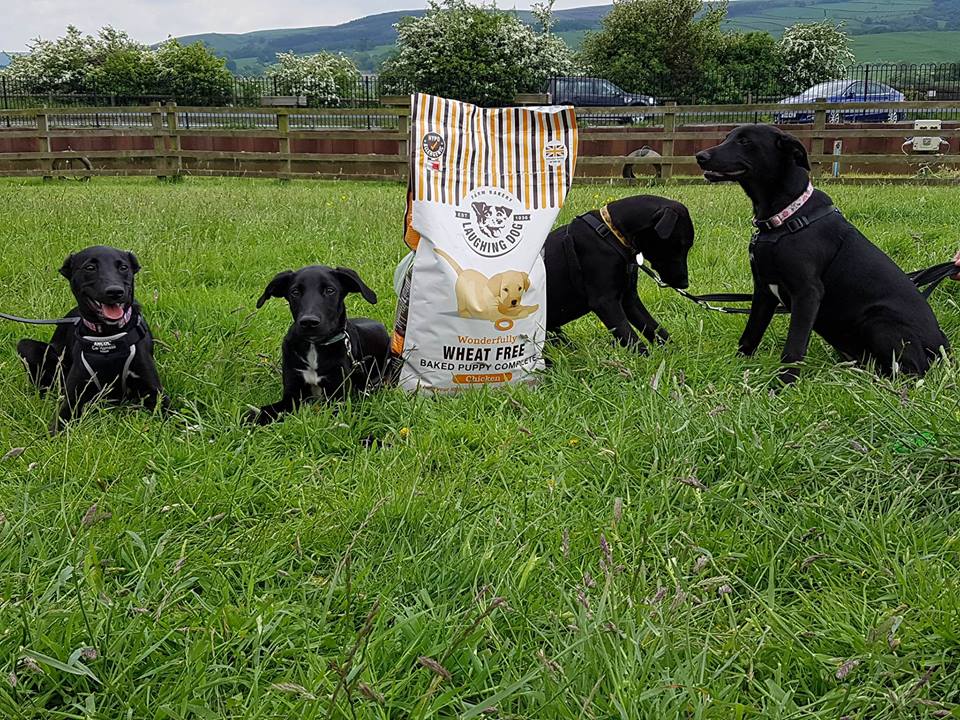 Another helping hand was given to Team Edward, another Labrador Rescue who are a non-for profit organisation run solely by volunteers at helping to re-home labradors. They were holding an online charity auction and the duo sent a big thank you as they raised an £4201.11.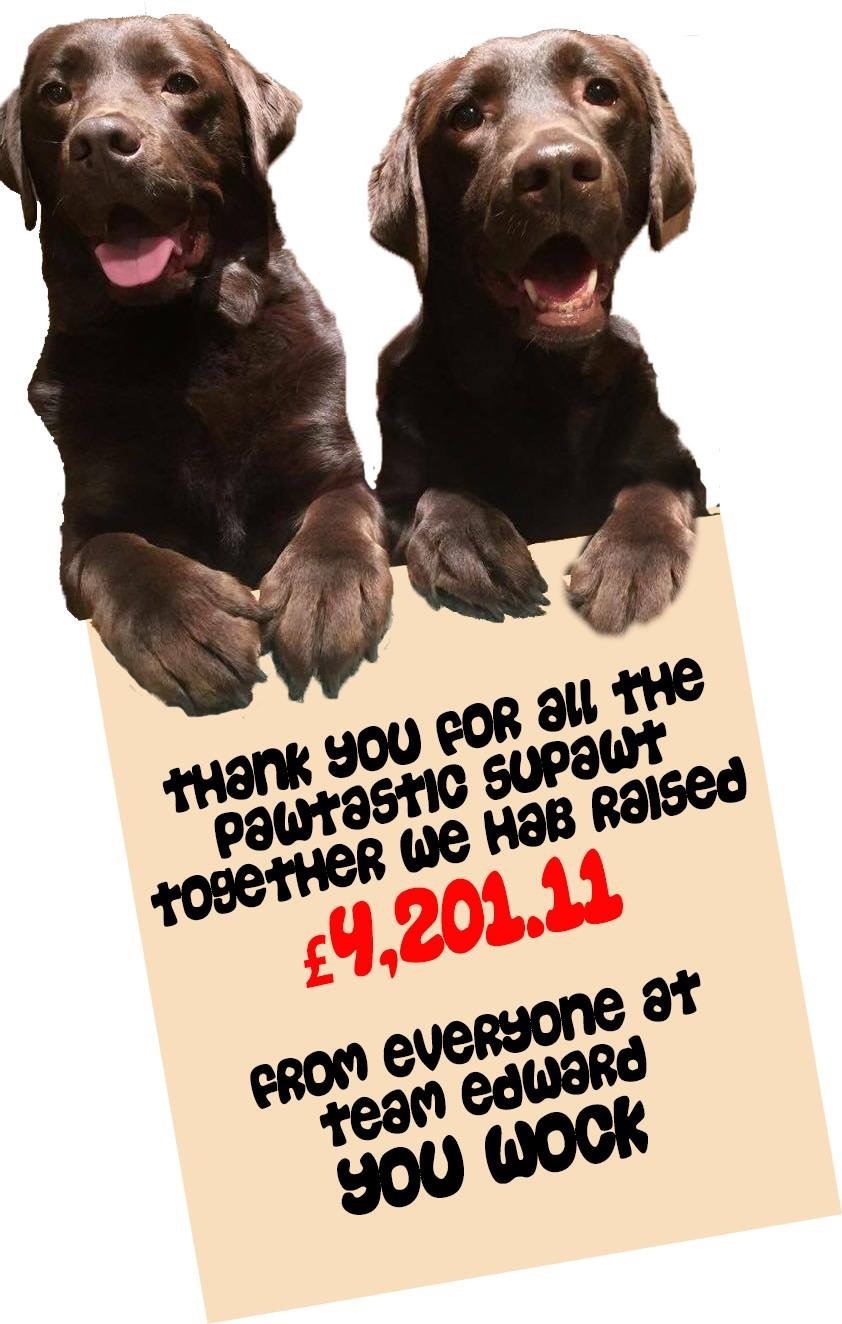 If you a part of a charity and are looking for support, don't hesistate to pop us an email to bakery@laughingdogfood.com. We can't always promise to be able to help, but we stretch our arms out whenever and wherever we can and if we can't help this time, doensn't mean we might be able to help next time!
Laughing Dog…making dogs 100% dog happy since 1936!