Safe dog walks in the dark
It turns out that us Brits would rather go on a walk with our pet than our partner (as found by the Alzheimer's society 2021 survey), so we have compiled some top tips for you to ensure those dog walks in the dark are as safe as they are fun…
1. Use reflective wear where you can
Reflective dog leads and collars can significantly improve your level of visibility – making for a safer walk, especially where there might be traffic or cyclists passing you by.
Plus, reflective jackets for you and for your four-legged friend make a great addition to walking-wear, as well as opting for bright coloured clothing to ensure you can't be missed!
2. Light up your dog walks in the dark
Using torches, especially head torches, that enable you to keep your hands free, are certainly a worthwhile investment for improving your safety and awareness of your surroundings during dog walks in the dark.
You also may be interested in light-up collars and leads as a step up from reflective wear, for that bit of extra visibility.
Finally, a great option for your walks is a glow in the dark fetch toy – these will avoid your dog wondering off in the dark to find the toy and will make it easier for you to spot them too.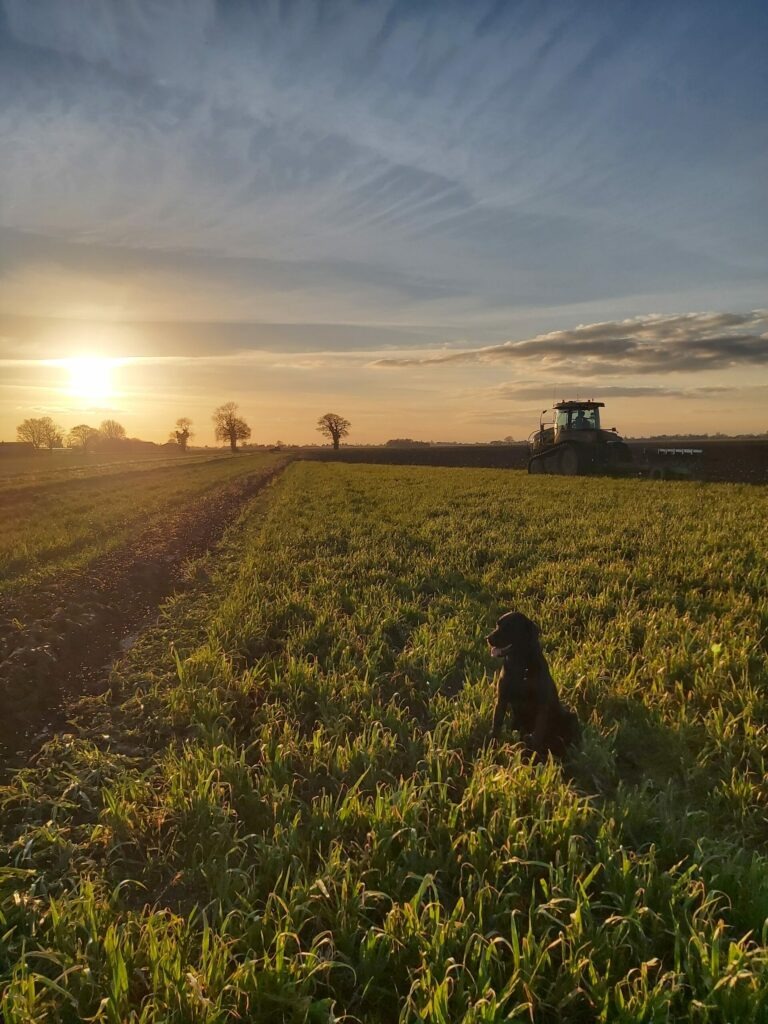 3. Give your dog a bell
Attaching a bell to your furry-friend's collar during walks can help you identify where they are at all times when you are out in the dark. Plus, this can be especially helpful if you choose to take your dog off their lead, helping to keep them safe and close to you when you can't see them quite as clearly.
4. Choose walking on a lead
If possible, try to keep your four-legged close to you when in dark areas. If you are looking to take your dog off their lead, choose well-lit areas so you don't lose sight of your four-legged friend (and of course the bell will help too!).
Furthermore, if possible, save your new walking locations for daylight hours as you will be able to learn the route and become familiar with it before heading out in the dark.
5. Walk with a friend
Walking with a dog pal is not only great fun and extra company during those dark hours, it can also add further awareness of your surroundings, with an extra pair of eyes, helping to keep you and your furry-friends safe.
6. Avoid audio distractions
Talking on the phone and listening to music can be tempting (we know!), but being on high alert is important as this will help you to better spot traffic, other walkers, and anything else you may need to be aware of during your walks with your four-legged friend.
7. Walk towards the traffic
Did you know that you should never face your back to the traffic? Always ensure that you walk towards the traffic so you can spot oncoming traffic and they can spot you. This is important at any time of year or day, not just during those dog walks in the dark!
8. Carry tasty treats
Bringing treats your four-legged friend loves will only give them more reason to stay close and perhaps get to you that little bit quicker on your walks. These heart-shaped healthy training treats are ideal, full of delicious aroma and taste, and the pawfect size for keeping in your pocket. Check out our healthy Fish N Tricks training treats here!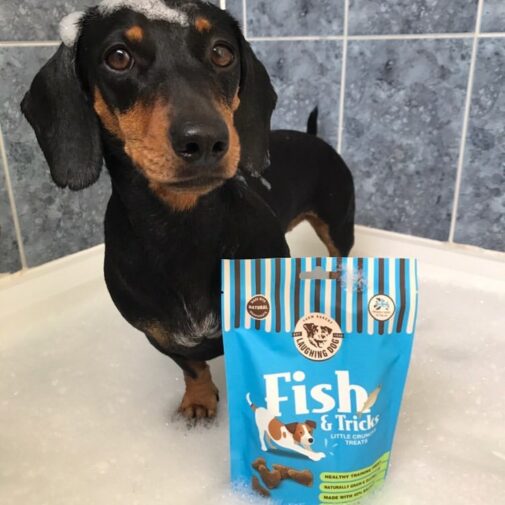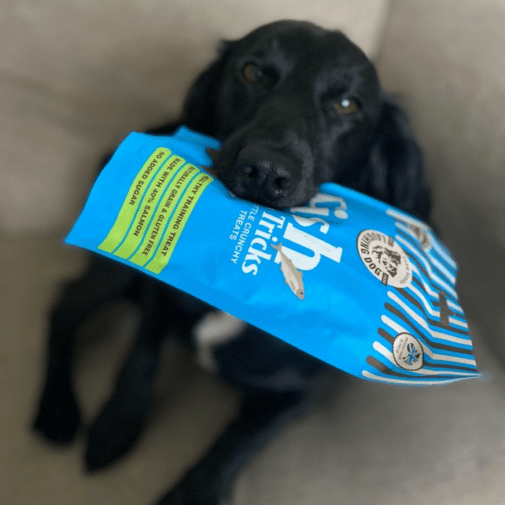 We hope these top tips for dog walks in the dark help to bring you new ideas for improving your visibilty and helping you to keep that little bit closer to your four-legged friend.