October 10th is Mental Health Awareness day, but as a team we are taking the whole of October to talk about mental health and how your dog can help your mental health.
Talking about this subject increases education, awareness and advocacy against social stigma surrounding mental health. We firmly believe that is it good to talk!
The companionship a dog can offer their pet parents can be a great way to decrease stress and anxiety for them; they can add structure to your day, help you meet new people and increase your physical activity.
We also know and understand the importance of staying on top of our four-legged friend's physical health and mental health to protect their wellbeing at Laughing Dog. Click here to read our top tips for helping a dog with anxiety – including dogs with separation anxiety:  How To Help A Dog With Anxiety.
Here is a video also packed with ideas and guidance from Dr Michael Lazaris on How to Help Dog's With Separation Anxiety.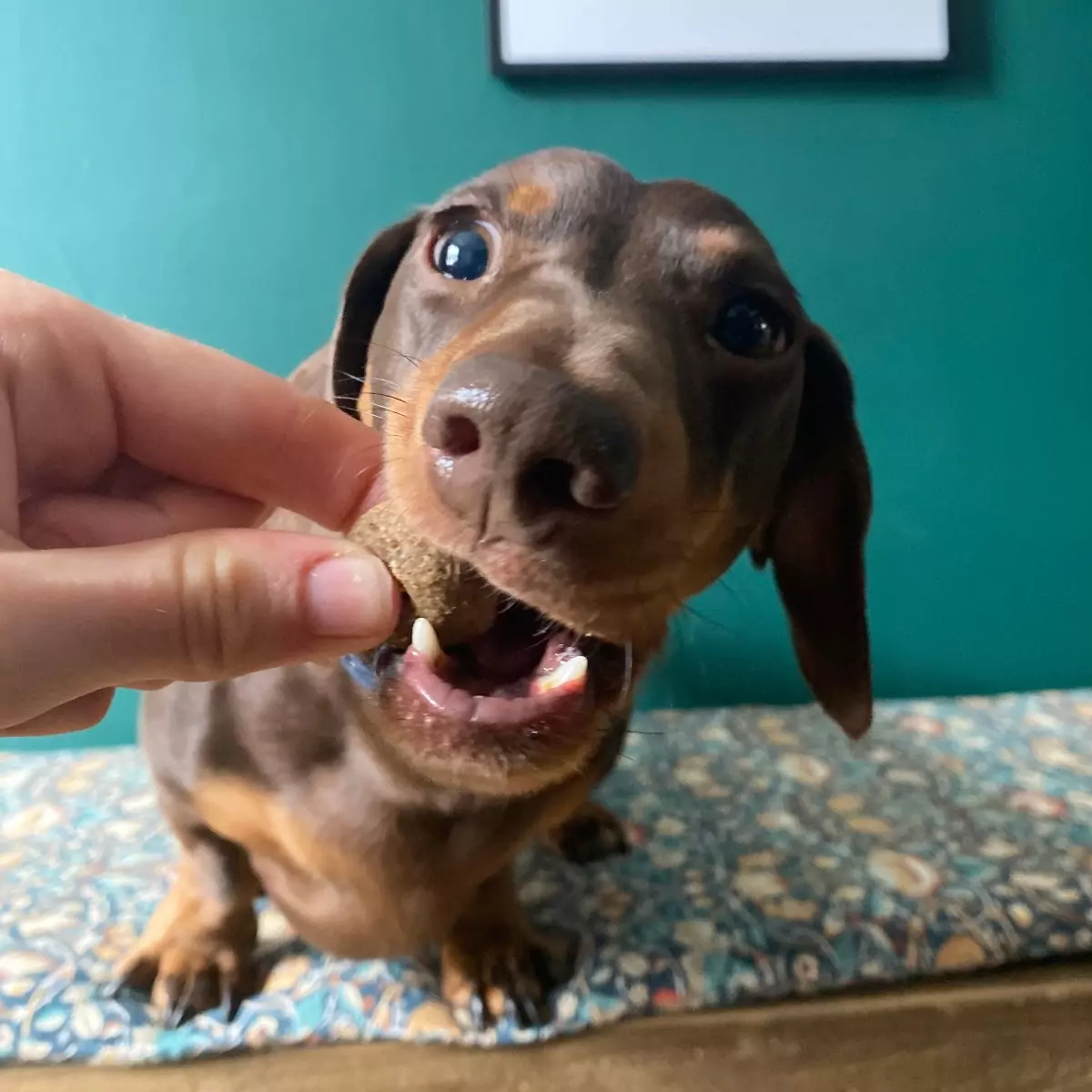 Commonly, dogs experience anxiety in situations that are unknown or remind your dog of a stressful situation they have previously been in. As with humans, anxiety in dogs is not a quick fix it requires time and support.
Fear related anxiety in dogs, can be triggered by loud noises, new environments and situations such as the vets or travelling in the car.
Separation anxiety, is another common type of anxiety for your canine companion to battle with and is said to affect 85% of dogs studied showed signs of not coping when left alone.
If you think that your dog could have an issue with anxiety, it's best to speak to a vet so they can rule out any health issues and help pet parents develop a plan to help your canine companions anxiety that best fits your lifestyle and your dog.