Farm Bakery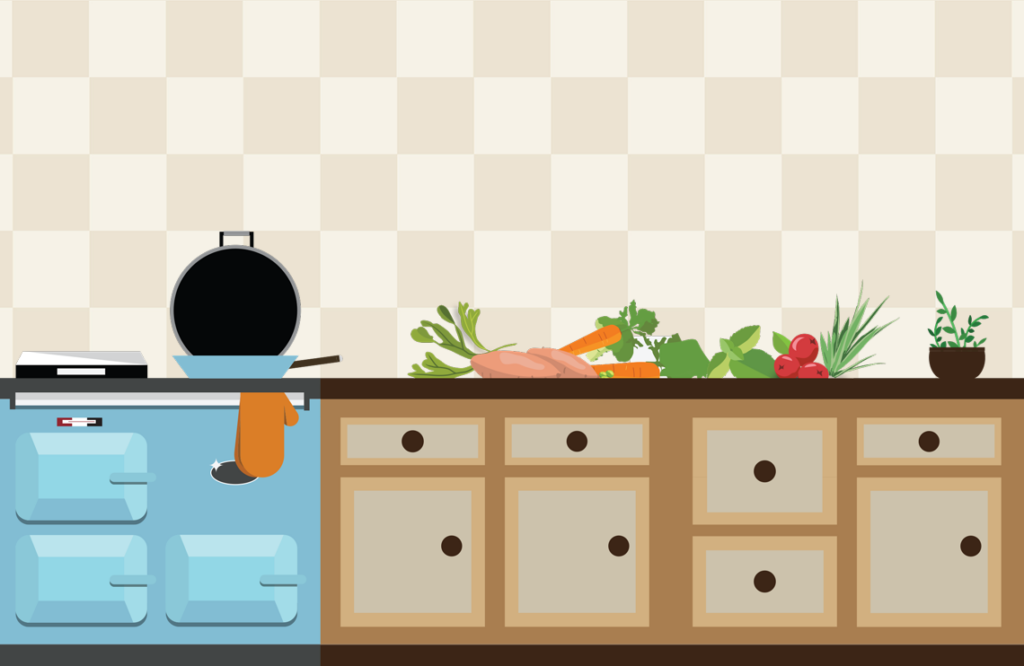 Here at Laughing Dog food we carefully make our range of dry dog food from start to finish in our family farm bakery in Britain.
Using only naturally wholesome ingredients that we grow and source ourselves (the oats and barley in our Wonderfully Wheat Free dog food recipes, for example, come from our own Lincolnshire fields), we carefully make each batch of Laughing Dog food ourselves from start to finish; ensuring each bag can be traced back to the person who carefully made it and the delicious ingredients that went into the mixing bowl.
We are proud of being an environmentally conscious brand – using recyclable packaging where possible and having our own solar panel farm, which produces a quarter of the energy needed to power our farm bakery!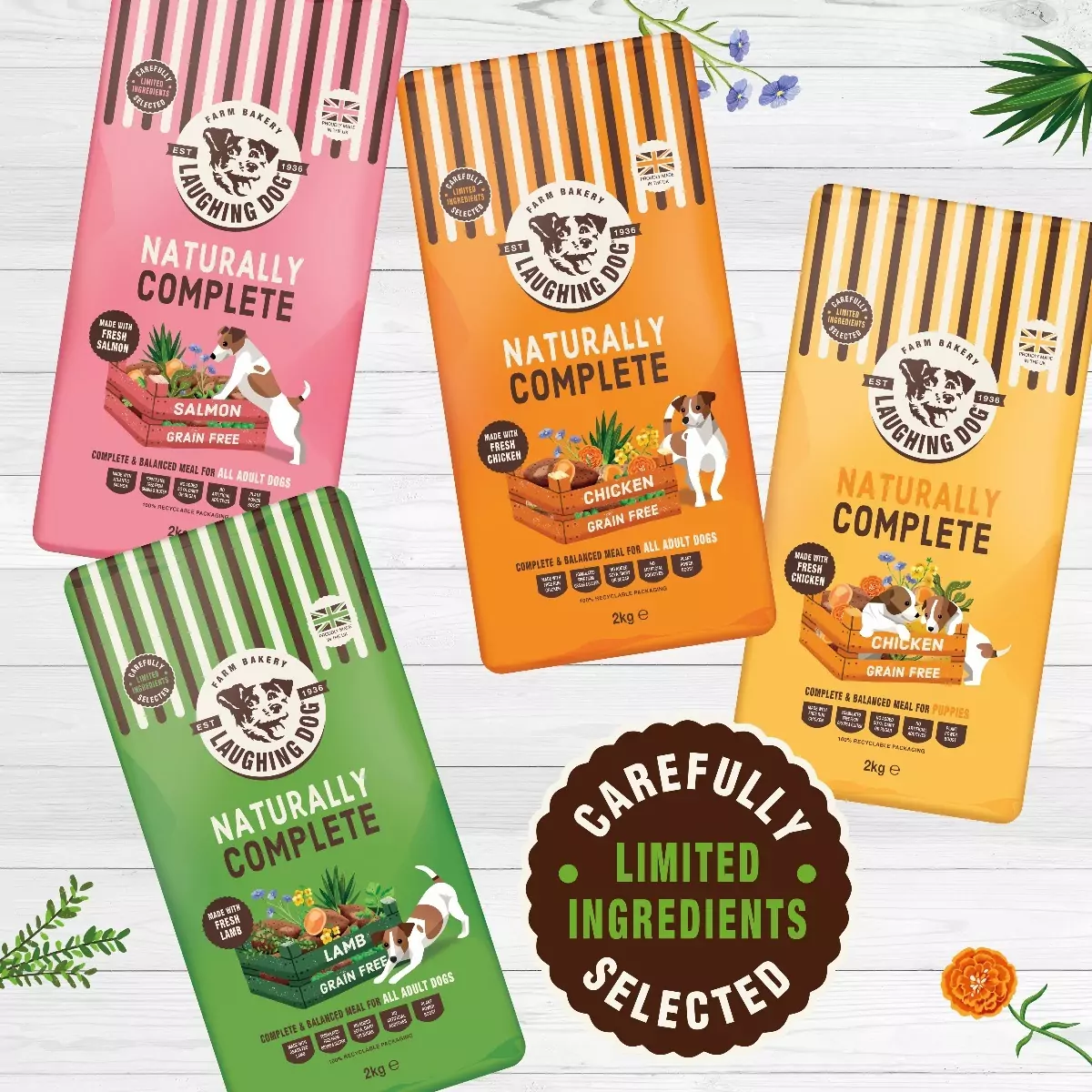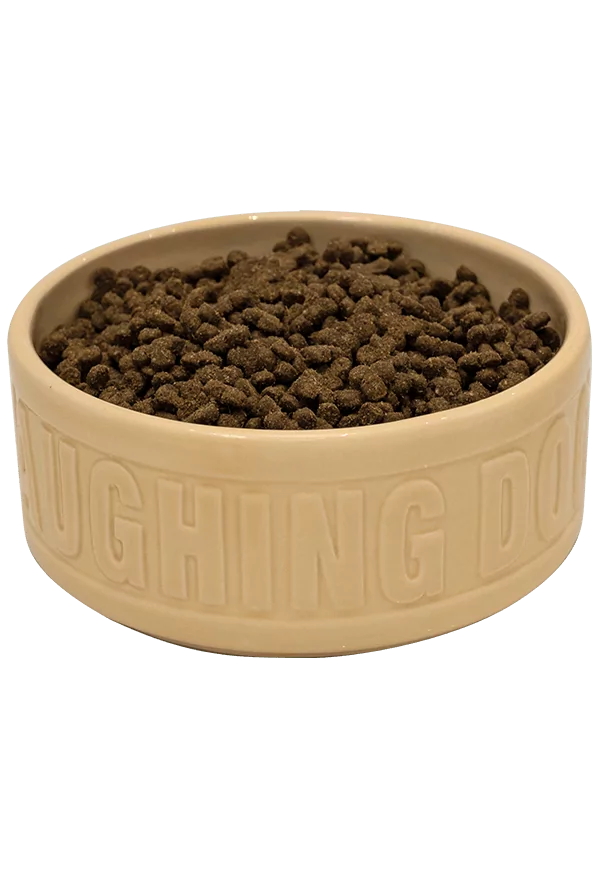 Our oven-baked recipe range includes treats and mixers. A gentler way of cooking, oven-baking helps to protect the natural goodness and taste of our wholesome ingredients, meaning nothing artificial needs to be added later. Baking our mixers and treats also creates a uniquely crisp and crunchy texture which helps to slow down fast eaters as well as creating a delicious baked aroma and taste, which we know dogs love.
Our limited ingredient range is called Naturally 5. These special complete dog food recipes have been created with just 5 wholesome and simple ingredients to create a complete and balanced recipe for healthy digestion, immunity, joints, teeth and bones.

Our recipes have been created by our nutritionists to include a perfect balance of naturally sourced ingredients such as our own farm-grown oats and barley, as well as other wholesome goodies like peas, carrots, chicory and linseed, as well as potatoes and sweet potato for dogs looking for a grain free dog food. We also add a sprinkle of vitamins and minerals to ensure your four-legged friend has all the natural nourishment they need to help them live life to the full. 
So even if you have the fussiest eater of them all, we guarantee a wagging tail before supper and an empty bowl to finish.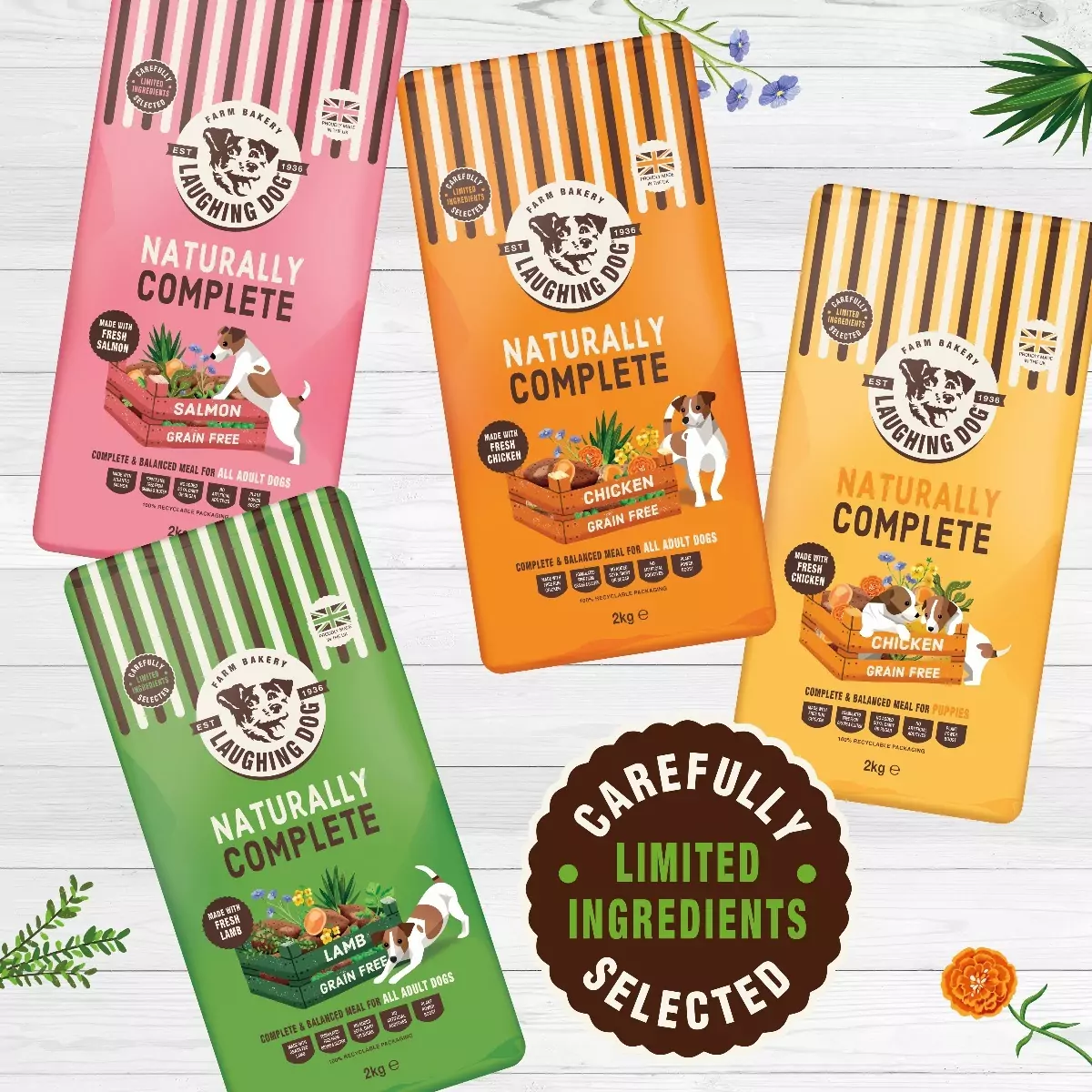 Laughing Dog food is enjoyed by all dogs looking for delicious and nutritious wholesome goodness even the fussiest of dogs woof down our carefully made creations!