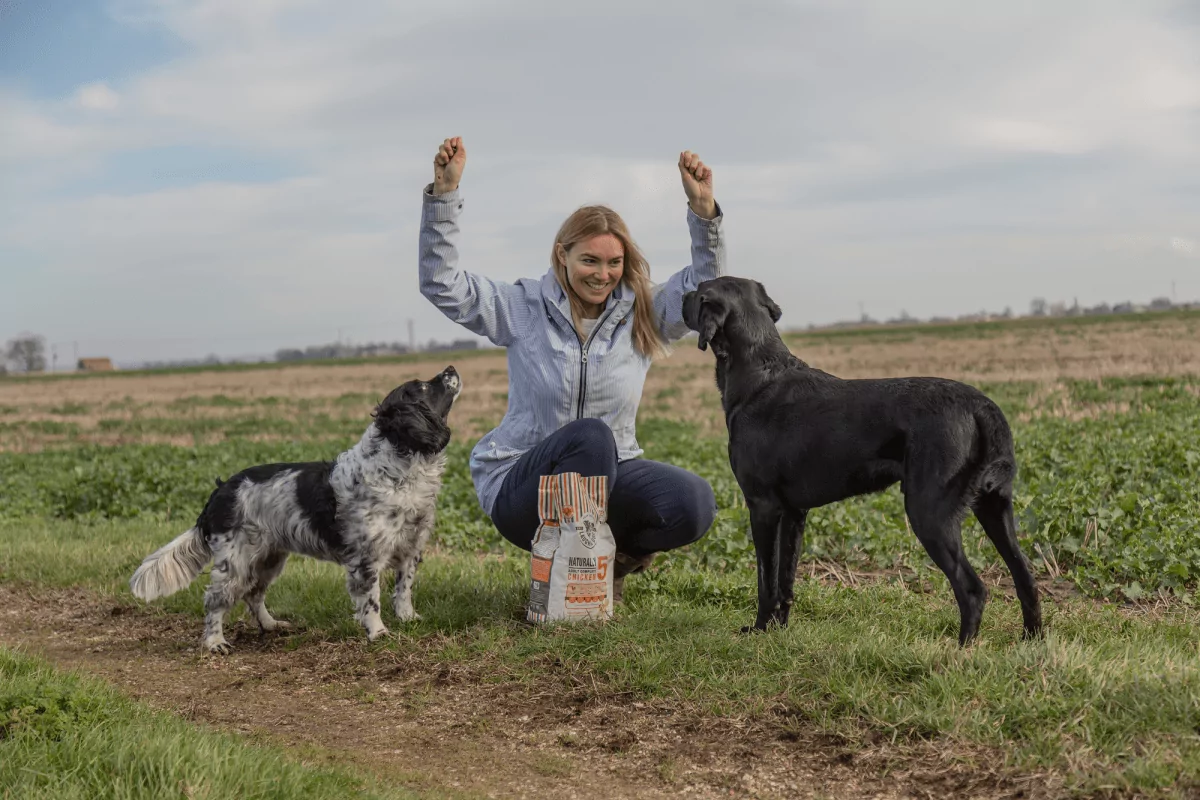 Our mental health can change over time depending on many factors and recognising the signs that your mental health is not quite on balance is of course important.
A good place to start is to look out for:
Irritation
Uncertainty
Lack of motivation
Feeling overwhelmed
Tired
Trouble sleeping
Trouble concentrating
Pets for mental wellbeing
It may be no surprise to us dog-lovers that pets have been proven to help reduce stress and anxiety. They also play a vital role in helping with loneliness, of course, we know our four-legged friends make the best companions.
This, combined with dogs requiring regular exercise, fresh air, and long meaningful walks means that keeping in these routines will benefit both you and your pet.
Having an animal around your home can really help improve your mental well-being – they can help reduce stress, anxiety, depression and encourage playfulness as well as other physical activity.
Caring for an animal can also help stimulate the mind, as it means you have another focus point other than yourself. Also, they provide unconditional love, and their presence is known to help reduce the heart rate which of course also helps with mental stimulation.
From a scientific perspective, playing with a pet, particularly a dog, helps increase levels of serotonin and dopamine, which are neurotransmitters in the brain that can aid in calming and relaxing.
How can pets help improve my mental health:
Having a dog can help increase your physical exercise which alone will help improve your mental stimulation and ability to tackle stress anxiety and switch off more easily.
Owning a dog also provides companionship. Those who are struggling with their mental health through loneliness or isolation can really find some comfort in owning a pet.
Pets can add a social dimension to your life. By getting out and about with your dog means that you are more likely to meet other people. You could take your dog to training classes where other like-minded dog owners will be training their pooch the same as you – providing an opening for conversation and stimulation with others.
Dogs are also known to help reduce blood pressure. By spending time with an animal and looking after them, you can reduce your blood pressure, making you feel calmer and less stressed.
Dogs in the workplace
Researchers have conducted various tests to understand the effects on mental health, productivity, and stress levels by allowing dogs into workplaces. The evidence showed that having dogs within a workplace can improve staff morale, increase job satisfaction, and alleviate stress.
More than 90% of businesses that allow dogs into the workplace have seen a positive change in the working environment. Dogs are also brilliant for client relations and for adding a little quirk to your working environment.
Allowing dogs in the workplace isn't just good for our own mental health, but also for our four-legged friends too! Dogs are always going to be happier if they can spend an extra 9-hours of the day with you, compared to being left at home for this period of time. Dogs that struggle to cope on their own and therefore are subject to separation anxiety can really benefit from being in a workplace surrounded by other individuals. Hopefully, we'll see lots more workplaces adopt this in the near future!
Therapy dogs
Therapy dogs, often known as comfort dogs, are trained to support a person's mental well-being. Their key training focuses on teaching them how to provide affection, comfort, love, and attention to their owners. Oftentimes, you will find therapy dogs within retirement homes, nursing homes, hospitals and hospices where individuals may require their extra comfort and support.