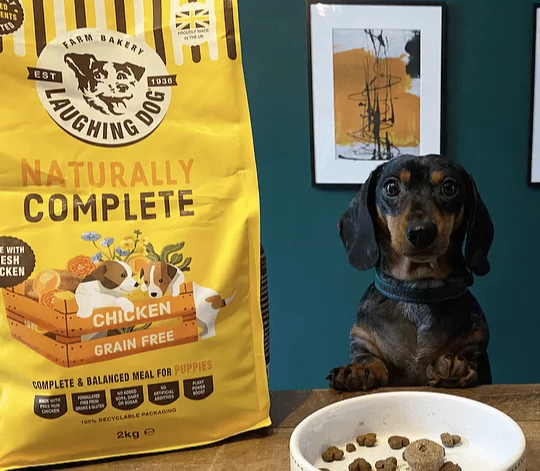 Does my puppy have a grain intolerance?
Before you head out to buy a bag of grain free puppy food for your new arrival, you may be asking yourself, is grain free food good for puppies? As a responsible owner, you first need to understand what grain free puppy food is, and why you might need it.
If you are concerned that your puppy is intolerant to grains and needs to have a grain-free diet, there are a number of signs to look out for;
Inflamed skin
Recurrent itchiness and licking of the skin
Rashes or sore spots
Hair loss or bald patches of fur due to excessive scratching
Excessive flatulence
Loose stools, or mucus visible in stools
Vomiting
These symptoms can be worrying, especially in a puppy, so we recommend taking them to your vet for a check up if you notice one or more of these signs.
The vet will be able to run tests and rule out any other causes, while offering advice on nutrition for your pup. It's important to check with your vet before making any big changes to your dog's diet.
Once you have decided to go for grain free puppy food for your littlest family member, what's the next step?
What is grain free puppy food?
Grain free puppy food simply means that it doesn't include any type of grain, such as wheat, spelt, barley, rye, durum and oats. This also excludes gluten-free grains like corn, rice and millet.
TIP: Remember, all grain-free puppy foods are gluten free, but not all gluten-free puppy food is grain free!
To replace these grains in puppy food, substitutes such as vegetables and potatoes are used to keep the food healthy and balanced.
But be aware – not all grain free puppy foods are properly balanced for nutrition and can be filled with artificial replacements to bulk them out.
Whenever asking yourself 'is grain free food good for puppies?', it's always important to check the ingredients and make sure your puppy is only getting the best!
Good quality grain free puppy foods will contain enough fibre to keep your puppy healthy, which grains normally provide. Check for ingredients such as pumpkin, sweet potato or carrots which are high in fibre.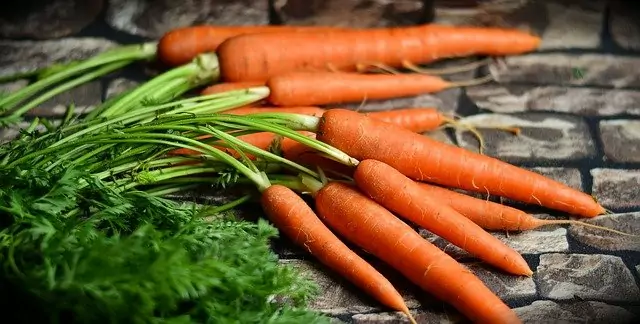 Is grain free puppy food better?
Puppies, like children, need a lot of care and attention when they are little and still growing. Ensuring they get the right balance of nutrition, vitamins, interaction and exercise are all very important.
Puppies grow very fast – 20 times faster than an adult dog – and so they need food that is specially made for their tummies. For a grain intolerant puppy, that means getting the right healthy balance of what they need in every meal.
Unlike adult dogs, who often eat just twice a day, puppies will need between four and six small meals throughout the day, until they are around 6 months old.
The smaller, regular meals means that your puppy won't overeat and give themselves a tummy ache – something which puppies are very prone to doing if given the chance!
For puppies with an intolerance to grain, you need to select a puppy food that balances all the nutrition and energy they need, with something that will not make them poorly.
Best grain free puppy food
Every dog is different, and puppies have complex needs. But if you know you need a grain free alternative to normal puppy food, you want to find the best available.
Laughing Dog's grain free puppy food was made specifically for this purpose – to provide a balanced meal for puppies who need a grain-free diet.
TIP: If your puppy is grain intolerant, remember that this also applies to treats. You'll need to ensure your pup is only getting grain-free dog treats.
Is grain free food good for puppies?
If you have any questions regarding Laughing Dog's grain-free puppy food, please get in touch.