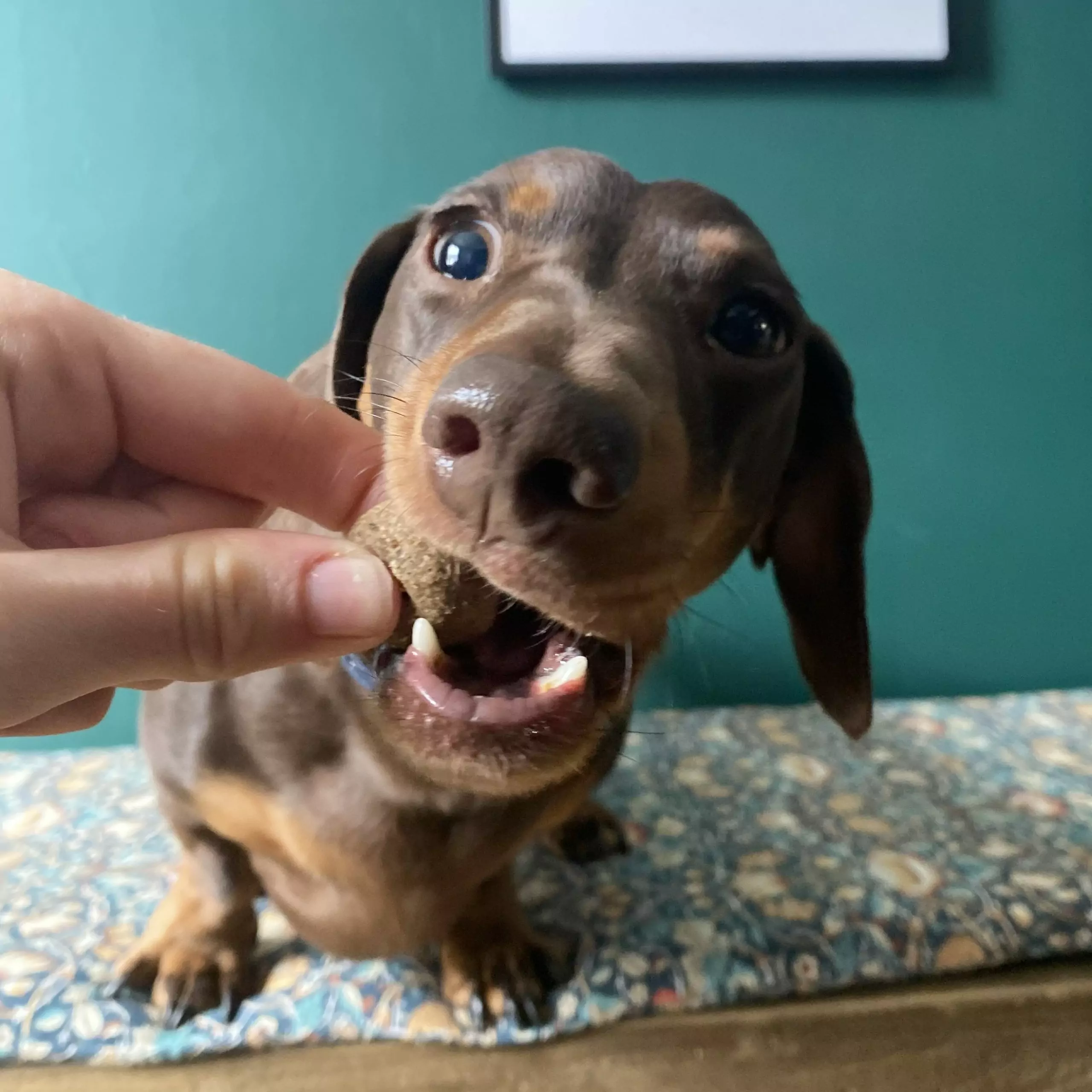 Dogs are amazing animals, loyal to their owners, caring, playful and passionate. They are also incredibly resilient and resourceful. Dogs don't just use their teeth for food, but for holding, playing and carrying items around. Just the same as we would look after our hands, a dog's teeth are vital to most of their activities.
How to spot dental problems in your dog
There are a few tell-tale signs in dogs when they have dental problems. But 90% of dog parents in a recent study were unaware of what to look for, or unaware that their dog was suffering.
Bad breath
Difficulty in chewing
Inflamed gums
Visible tartar
Keep an eye out for these four signs and check your dog on the regular. If your dog is struggling with their favourite food, or appear to be eating slower than usual, this might be a sign. Dogs are gluttons for their food, so will often keep eating through any pain, which might make it more difficult to spot, keeping a careful eye on any obvious changes to their behaviour, is a great place to start.
Should I be brushing my dogs teeth?
Dog teeth brushing isn't for everyone, some dogs will simply not allow their teeth to touched by their owner. If you have a rescue dog or a dog that has not been introduced to a toothbrush from a young age, it can be a difficult task. But always worth trying, even if your dog is a bit older and you're reading this for the first time!
Introducing your dog to teeth brushing
Introducing your dog to a toothbrush is the same as introductions to anything else foreign or out of the ordinary. Take, your, time.
Always choose the right timing, a calm and relaxed environment is best. Away from other distractions, a time when you and your dog are bonding, not playing or getting excitable.
Introduce your dog toothbrush by first allowing them to sniff and lick it, even leave it with them, so they can carry it around and familiarise themselves with it. This will help to get over the fear of a foreign object entering their mouths.
The next step is to touch your dog's teeth and gums with your finger. See how your dog reacts to this simple pressure from your hand, you will be able to gauge how easy teeth cleaning will be from this point. Dogs will be okay with this. If they are comfortable with you, but there are always circumstances where dogs are very timid or frightened of their months being touched.
If you make it past this stage with relative ease, repeat the same process, but this time, allow the toothbrush to touch their teeth.
To progress this onto the actual cleaning stages, you're now going to need to slowly introduce toothpaste too. Doggy tubes of toothpaste are flavoured to be enticing, the same as toothpaste for children, with sweeter tastes to prompt teeth cleaning. Only in this sense, they are often liver, or chicken flavoured. Allow your dog to taste, sniff and interact with the toothpaste, the same as they did with the toothbrush.
Now you're ready!
Start slowly, move their upper lip out of the way and brush their little front teeth first. If you manage this – it is now time for praise and reward! Move onto other parts of their mouth, initially, you're likely to need to stop frequently, either because your dog has had enough or to reward them to carry on.
Even if you don't make it round their mouth in full the first time around, keep at it!
How often should I brush my dog's teeth?
In an ideal world, brush your dog's teeth daily, much like your own, but if this isn't possible, two to three times a week should be the minimum.
You can introduce other dental cleaning products to their diet for example dental treats to help with the days in between! Always be mindful of the ingredients in dog dental products, some are not as healthy for them as you might expect. A highly recommended dog teeth and gums treat is Laughing Dog's Teeth and Gums treats. Which are not only designed to help support a healthy mouth, but the mint and parley flavours help with fresher breath and the gentle ingredients and great for their tummies.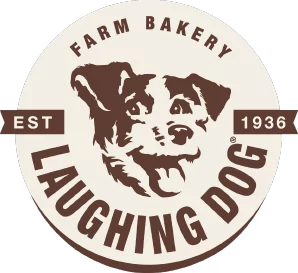 What to do if I cannot brush my dog's teeth?
Some pet parents do find it impossible to clean their dog's teeth. While it is important to always try, at the very least, dental treats which will help remove tartar build-up on their teeth are always recommended.