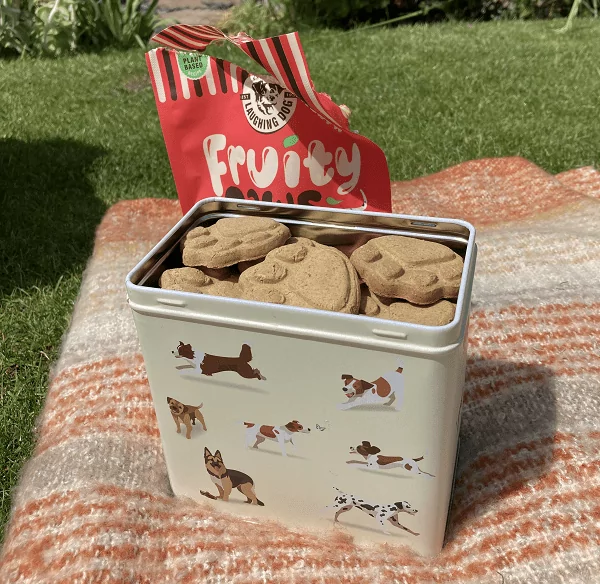 Just like their owners, dogs love peanut butter and dog-friendly peanut butter can be a great dog training aid for you furry friend too!
Although dogs love peanut butter, it cannot contain xylitol as it is an artificial sweetener which is highly toxic to your four legged friend and must be avoided at all costs!
Peanut butter products with the ingredient palm oil should also be avoided as it has laxative effects and can cause lasting stomach  upsets for your dog.
Are there any exciting new peanut butter treats you're going to try? We'd love to hear what you think of our very own Strawberry and Peanut Butter flavoured Fruity Paws .