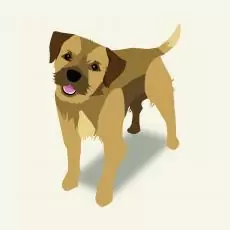 This weekend why not your furry friend to a delicious oven-baked cookie made with cheese and broccoli? Perfected by our very own bakers, this grain free homemade dog treat is guaranteed to get tails wagging!
In the mixing bowl:
1 cup shredded cheese
14oz broccoli florets – pureed
4oz butter, softened
125ml cup milk
400g sweet potato flour
Instructions:
Preheat the oven to 170 degrees celcius
Line a baking tray with parchment paper
In a large bowl, mix all the ingredients one at a time, stirring well after each addition
Knead the dough into a ball and roll onto a floured surface
Cut out round shapes using a small glass or cookie cutter
Place on a baking tray and bake for 10 to 15 minutes until slightly golden
Leave to cool and let your four-legged friend enjoy!
You can share your homemade dog treat photos with our bakers by posting them on our social feeds!
*Always supervise your dog when eating, and ensure your four-legged friend has lots of fresh, clean water on offer. This recipe is a complementary pet food intended as an occassional treat only.