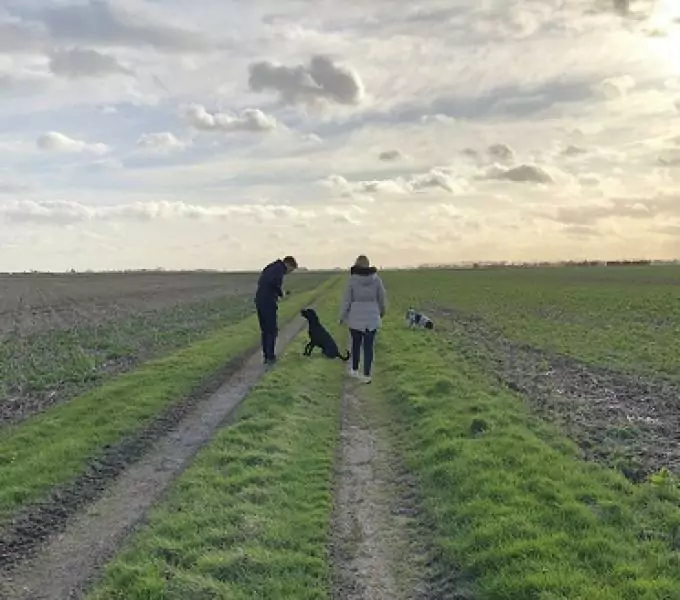 Heligan Gardens, Cornwall
They are dog-friendly!
Dogs with well-behaved owners are welcome to the gardens all year round! The Lost Gardens offer a perfect dog-friendly walk for you and your four-legged friend, with miles of pathways and routes to explore. … **Please be aware that dogs are not permitted to enter the Heligan Kitchen or Steward's House Tearoom.
When it comes to dog friendly places to visit, these magical gardens get a (muddy) paw print of approval
Cotswold Wildlife Park, Oxfordshire
Did you know that the Cotswold Wildlife Park is the UK's only dog-friendly wildlife park? A perfect dog-friendly and family day out, the Cotswold Wildlife Park, near Burford in Oxfordshire, was set up in 1970 in the grounds of 19th-century Bradwell Grove manor house. John Heyworth, who was born in the house, decided to open up to the public and put 230 animals in the grounds. Now the park boasts more than 2,000 animals of all shapes and sizes.
John, a lover of dogs, would allow his four-legged friends to roam about with him while working at the park, and as such firmly believed that dogs (kept under safe control) should not be excluded. As such the park was designed to allow dogs to accompany their owners around the wildlife park. Reggie Heyworth, John's son, today continues his father's work in providing a unique experience for dogs and their owners.
The UK's only dog-friendly wildlife park
Dogs may be brought into the dog-friendly park provided that they are kept on a short lead and under adult control at all times. While your four-legged friend is not allowed inside areas with free-ranging animals (for obvious reasons), approximately 75% of the park is suitable for your dog to walk in.
Water stations are available and free poop bags can be picked up at the pay desk. There are even Laughing Dog treats available in the shop…!
Cornish Cottage Holidays
With over 45 years of experience, the family-owned Cornish Cottage Holidays is totally devoted to finding you the perfect Cornish holiday escape – whether it's a cottage by the beautiful Cornish coastline, or a simply snuggled within its breathtaking countryside. Most importantly for us, our lovely friends at Cornish Cottage Holidays are 100% dedicated to ensuring that our four-legged friends have the perfect dog friendly and dog happy holiday!
They are so passionate about ensuring for the perfect dog friendly escape that they will not only match you and your dog with the perfect pad (depending on you and your pooch's individual needs), but also promise to delight you with a wealth of options for dog friendly countryside walks, beaches, moorlands, gardens and attractions (as well as the best dog friendly pubs, cafes and restaurants for you to all enjoy!).
Discover more about Cornish Cottage Holidays' dog friendly cottages at www.cornishcottageholidays.co.uk.
Your favourite dog-friendly spots…
Recently we ran a feature on our Laughing Dog facebook page to find out your favourite tried and tested dog-friendly walks, days outs and events.
Here are some of your favourite places to walk your four-legged friends:
"I love Hadleigh Castle! You get to see cows, castles, Olympic bike sites, amazing views and with lots of space to run around too!"
"We love Sandown, Isle of Wight"
"We are blessed and live on the Kent coast, so it's beach walks for us!"
"We love to take woodland walks!'
Our bakers' top 5 spots for dog walks
1. Hubbard's Hills
A natural beauty just on our doorstep, Hubbard's Hills is located in Louth, Lincolnshire. As Laughing Dog food is based in the heart of the stunning Lincolnshire Wolds, our bakers love going to Hubbard's Hills with their furry friends. Here you can enjoy the beautiful views from the top of the hill all the way to the stream at the bottom. A firm-favourite for our local dog walks!
2. Great Tew
Great Tew is a village situated in Great Oxfordshire. It's a lovely old-time village to take your four-legged friend for a roam and sniff around ….and you can even stop for a refreshing bowl of water at the local dog-friendly restaurant!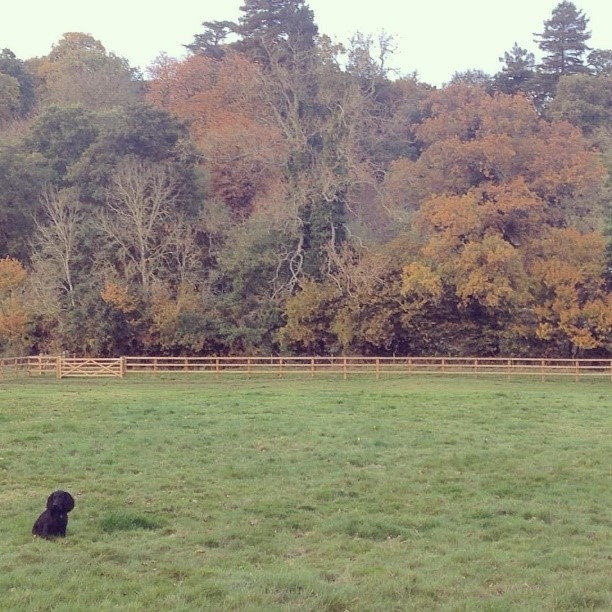 3. East Keal
East Keal is a little village located at the highest point of the Lincolnshire Wolds. Here dog lovers will be treated to amazing views and good walks. There are plenty of fields for our baker's furry friends to run and play together.
4.Yorkshire Dales
We think you'd agree with our bakers that it's impossible to talk about favourite dog walking spots without mentioning the Yorkshire Dales. With the area brimming with naturally beautiful scenery, (luscious valleys to run free in, hills with breath-taking views, villages packed with lots of dog-friendly eateries … what more could a dog want?), our bakers think this is a great place to take your four-legged friends on an adventure.
5. Lepe Country Park
epe Country Park is situated within the New Forest National Park. With the park being on the shore and so many great picnic locations, our bakers say this is the 'pawfect' place to take your four-legged friend on a well-deserved doggy day out. Just remember to order the sunshine… (Oh, who are we kidding…muddy puddles rule, right?).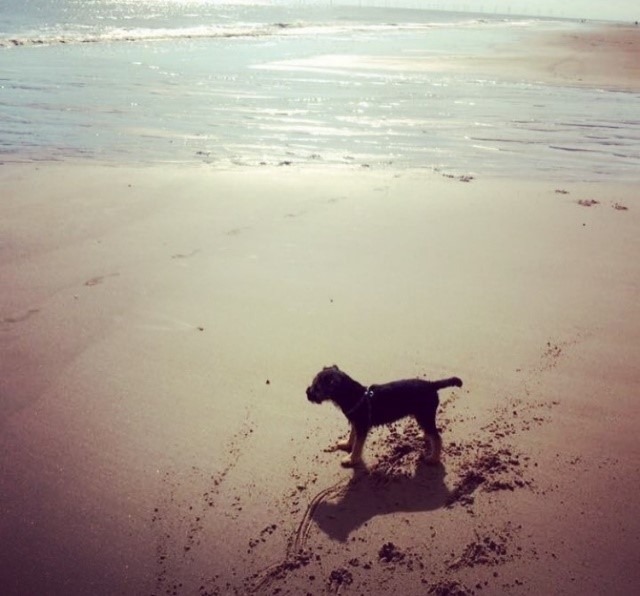 Great British dog happy adventures…here we come!
Keep being social with us – let us know the locations of your dog-friendly days out!

With Love and Tail Wags,
Laughing Dog x x
Discover our natural world of dog food at www.laughingdogfood.com