When your dog becomes ill, it can be a worrying time. You want to do what's best for them, and sometimes that means watching what they eat. So how do you know which is the best dog food for a sensitive stomach?
Dogs with sensitive stomachs can easily become poorly if they are given the wrong type of food, or if you switch foods too quickly from one type to another.
There are dog foods made specifically for sensitive digestion, but different ones might have different effects. Before you make any changes to your dog's diet, it is always best to check with a vet first.
Best method for changing dog food
If you want to change your dog's food to one designed for sensitive stomachs, then it is a good idea to wean them over slowly.
Start out by mixing ¾ of your old food with ¼ of the new food. Do that for a couple of days before moving onto a 50/50 split. If, after a few more days, your dog is showing no ill effects, you can progress to ¾ of new food with ¼ of old food. Another few days later and you can make the move to giving them just the new food.
Throughout the transition period, be vigilant for changes to your dog's behaviour and general health. If they start vomiting after eating, become lethargic, or have changes to their toilet habits, such as diarrhoea, then stop the transition and consult your vet.
You might need to slow down on the changeover and spread the changes across a longer period. Some dogs adjust quicker than others so it might just be that they need more time.
What to feed a dog with a very sensitive stomach
There are many reasons why a dog might be sensitive to certain foods. Just like humans, dogs can be intolerant to particular ingredients, and eating them will upset their stomachs.
The best food for a dog with a sensitive stomach is one that will suit their particular needs.
These types are known generally as hypoallergenic dog foods – they are less likely to trigger an allergic reaction or adverse reaction in your pet.
For some dogs, a sensitivity to grain can cause problems with their digestion. Symptoms include loose stools, vomiting, itchy skin, and sometimes rashes.
If your dog has a grain intolerance, then you will want to give them the best dog food for a sensitive stomach, one that is specially made to cater for their needs.
Best dog food for sensitive stomachs
Grain-free dog food, like the Laughing Dog Grain-Free range, is created without using any grains. It won't include any rice, oats, wheat, barley, or maize, and the Laughing Dog choice is made from only natural ingredients, so it's gentle on your dog's tummy.
You can also find wheat-free dog food choices, such as the Laughing Dog Complete LD range, that offer all the vitamins and nutrients they need, but without the wheat.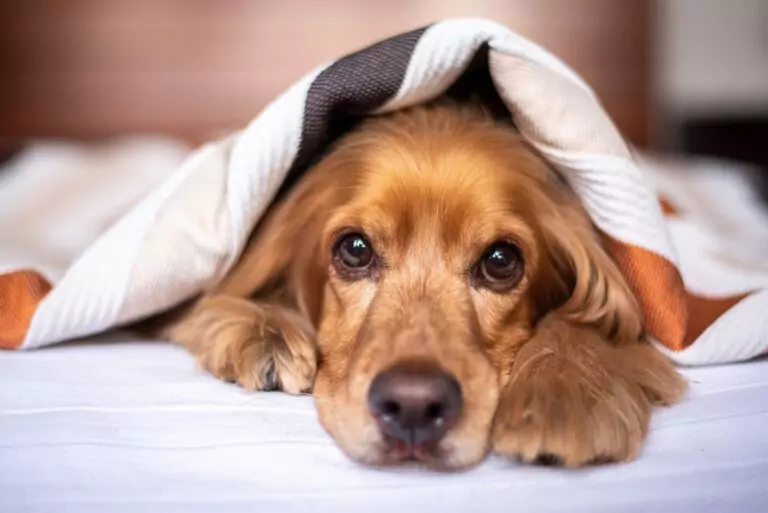 Are there dog treats for sensitive stomachs?
Yes! Just because your dog has a sensitive tummy doesn't mean they should miss out on tasty treats!
As a rule of thumb, aim for things that include natural ingredients, and avoid things like yoghurt coatings or dog-friendly chocolate.
Our grain-free dog treats are made from natural ingredients and don't include anything that might upset a delicate stomach. Sensitive stomach dog foods should always include a high percentage of natural ingredients so make sure you check them out beforehand.
You can also go for simple treats such as cubes of sweet potato, plain chicken, or carrot. Just remember to not overdo it and only give small treats every now and then.