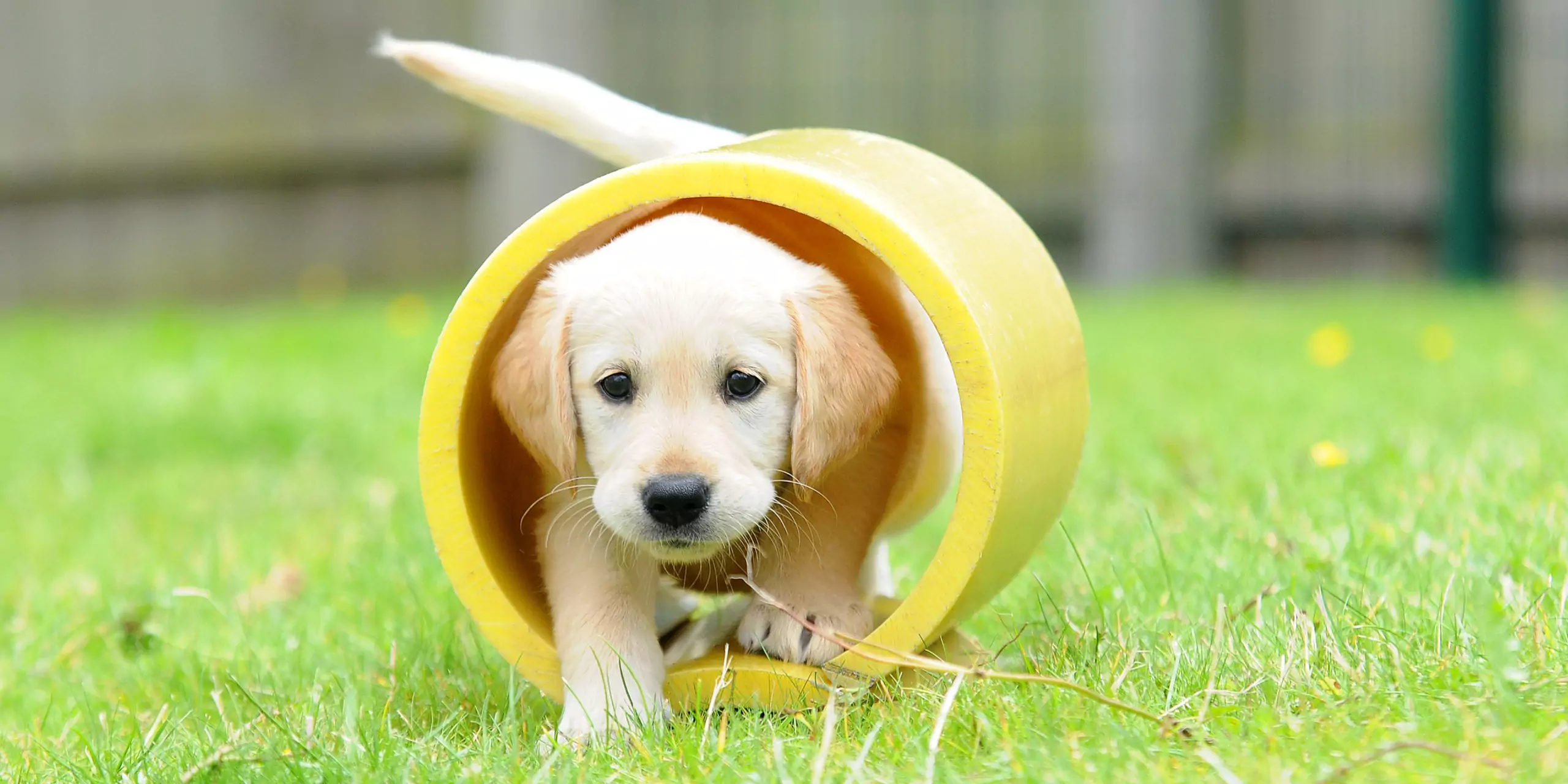 Getting a new puppy is an exciting time! You're eager to introduce your new family member to your home and get them settled, and you've probably bought them lots of toys and treats to welcome them.
While every puppy is different, if you're asking yourself 'how much should I feed my puppy?', then you need to know where to start. Getting it right early will help you, and your puppy, in the long run.
What should I feed my puppy?
First things first, you need to know what to feed your puppy. It may seem obvious but you should definitely choose a food specifically designed for puppies. Giving them the same food as an adult dog won't be good for them, as they have different nutritional needs at this age.
There are foods made especially for puppies that contain the right balance of nutrients and vitamins. There's lots to choose from, including our own Laughing Dog Mixer Meal for Puppies.
How much should I feed my puppy?
So once you have picked out your puppy food, how do you know how much to feed your puppy?
You can work out how much to feed your puppy by understanding more about how they will grow. Most puppy feeding charts are based on the dog's weight and age, and calculated from there.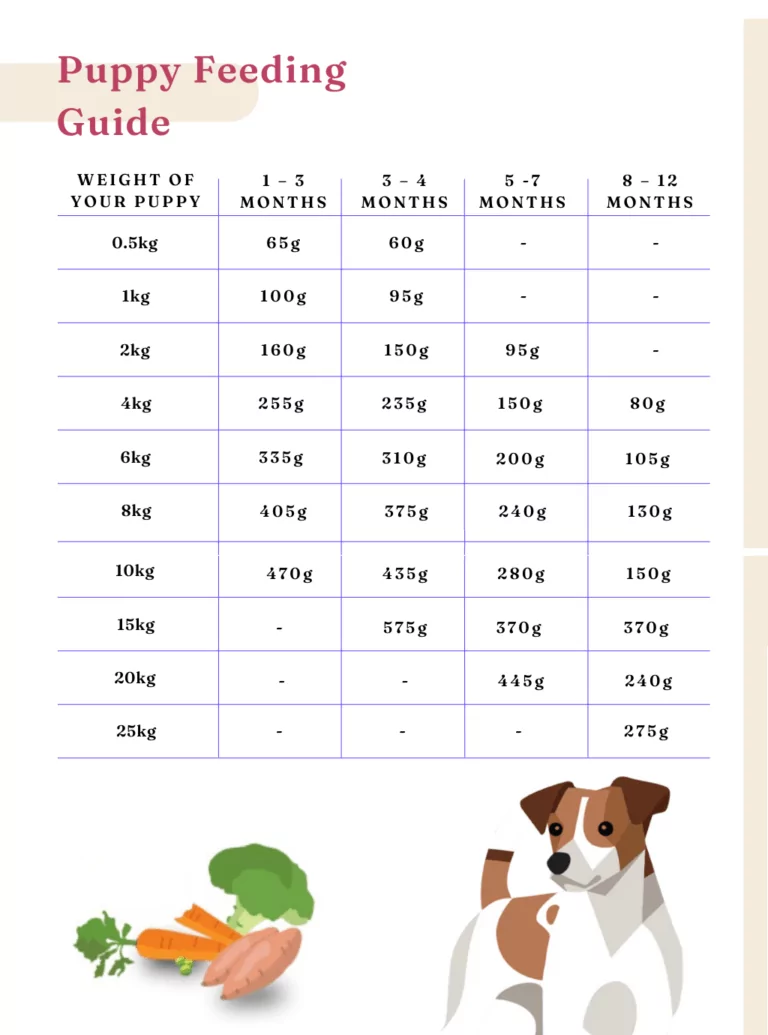 You may notice that the portion decreases as your puppy grows. This is because puppies will use fewer calories for growing as they get older. If you continue to feed them the same amount of food, they will start to get overweight.
If you stick to this guide, you can ensure that your puppy gets enough food without being overfed.
How often to feed a puppy?
Unlike adult dogs who typically eat twice a day, puppies need to eat a little more often.
Between the ages of 6 to 12 weeks old, your puppy should be eating four times a day. Little and often is better for their tummies and helps get them into a routine.
Once your puppy reaches 3 months of age, you can reduce meal times down to three per day – breakfast, lunch and dinner.
Keep them on three meals a day until they are 6 months old, then you can reduce further down to twice a day – morning and evening, with occasional treats.
Is my puppy eating enough?
Like small children, puppies often go through phases when it comes to food. Sometimes, there's just too much fun to be had to pay attention to eating!
If your puppy occasionally doesn't finish their food, don't worry. Unless it becomes a regular thing, or you notice other symptoms such as weight loss or lethargy, they will be fine.
Make sure they have plenty of fresh water available and lots of exercise and they should get back into routine fairly quickly.
What if my puppy has a sensitive stomach?
Sometimes puppies will become a bit unwell after eating, either vomiting or having runny poo. This doesn't always mean they need to change food – some pups just eat too much too fast!
Keep an eye on them and make sure they are only eating their own food. If you have other dogs in the house, try and keep your puppy's food separate from them as adult dog food might upset their tummies. Likewise, make sure they don't sneak any of your food or scraps from the floor. It doesn't take much to upset a puppy's tum!
If the problem persists, it might be that your puppy has some sensitivities that make traditional puppy food unsuitable for them. As well as vomiting, you may also notice symptoms such as;
Itching
Skin rashes
Bald patches
These can be indicative of a grain intolerance. If you suspect your puppy might be sensitive to grains, there are options available. Laughing Dog makes grain-free puppy food specifically for sensitive dogs which includes all the nutrients and energy they need, but without grains.
What treats should I give my puppy?
While it is okay to give your puppy the occasional treat, don't overdo it. The food they are getting at meal times is plenty to keep them healthy and happy.
If you do wish to treat your pup every now and then, it is best to give them ones made from natural ingredients and refrain from feeding them your own food as a treat.
We hope you found this guide to feeding your puppy helpful! If you have any other questions about your puppy and the right food to choose, get in touch with our experienced team.