Puppy Breeders' Club
For three generations we have been making dog biscuits on our family farm in the heart of Lincolnshire. Unlike many other dog food manufacturers in the UK, we make our own dog food ourselves – our entire range of dry completes, treats and mixer meals are made from start to finish in our farm bakery, using only wholesome ingredients that we grow and source ourselves. We do not let anyone else make our dry dog food for us! Joining our Laughing Dog puppy breeder club gives you the opportunity to experience the wholesome, quality dog food for yourself, and pick up some perks along the way! Not a dog breeder? As well as puppy breeders, we welcome dog trainers, dog groomers and dog charities – if you work with dogs or re-home dogs, we would love to work with you.
How does our dog breeder club work?
Our puppy breeder programme has been set up to provide you with the most nutritious and wholesome food for your whole team of dogs and their little ones.
"As a puppy breeder, I really enjoy working with Laughing Dog. Their food is of  excellent quality, with no added artificial colours, flavours or preservatives. They are a family run business and make all of their own food – a wonderful British maker of dog food! They use ingredients that they grow on their farm in Lincolnshire, and prepare everything themselves – it's all done in house! Therefore I trust that what I am feeding my dogs has been carefully created by a company that really cares about dogs and what they need to eat."  West Highland White Terrier Breeder, Staffordshire.
View our latest video to explore more about our breeder's programme.
Bountiful Benefits *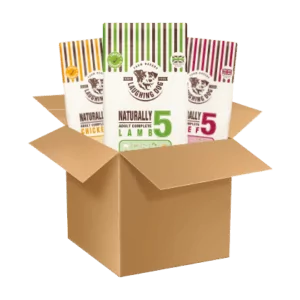 Free next day delivery
And access to exclusive offers.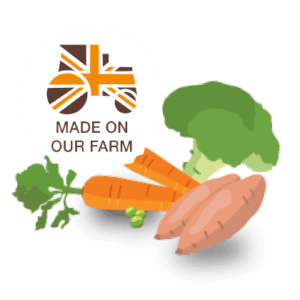 Dedicated team of nutritionists
Available for advice and support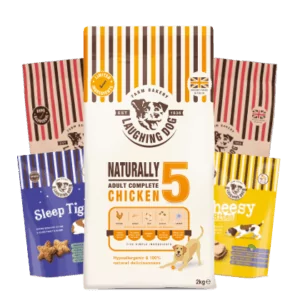 Receive a free bag of food
For referring the scheme to other breeders
Free puppy packs for new puppy owners*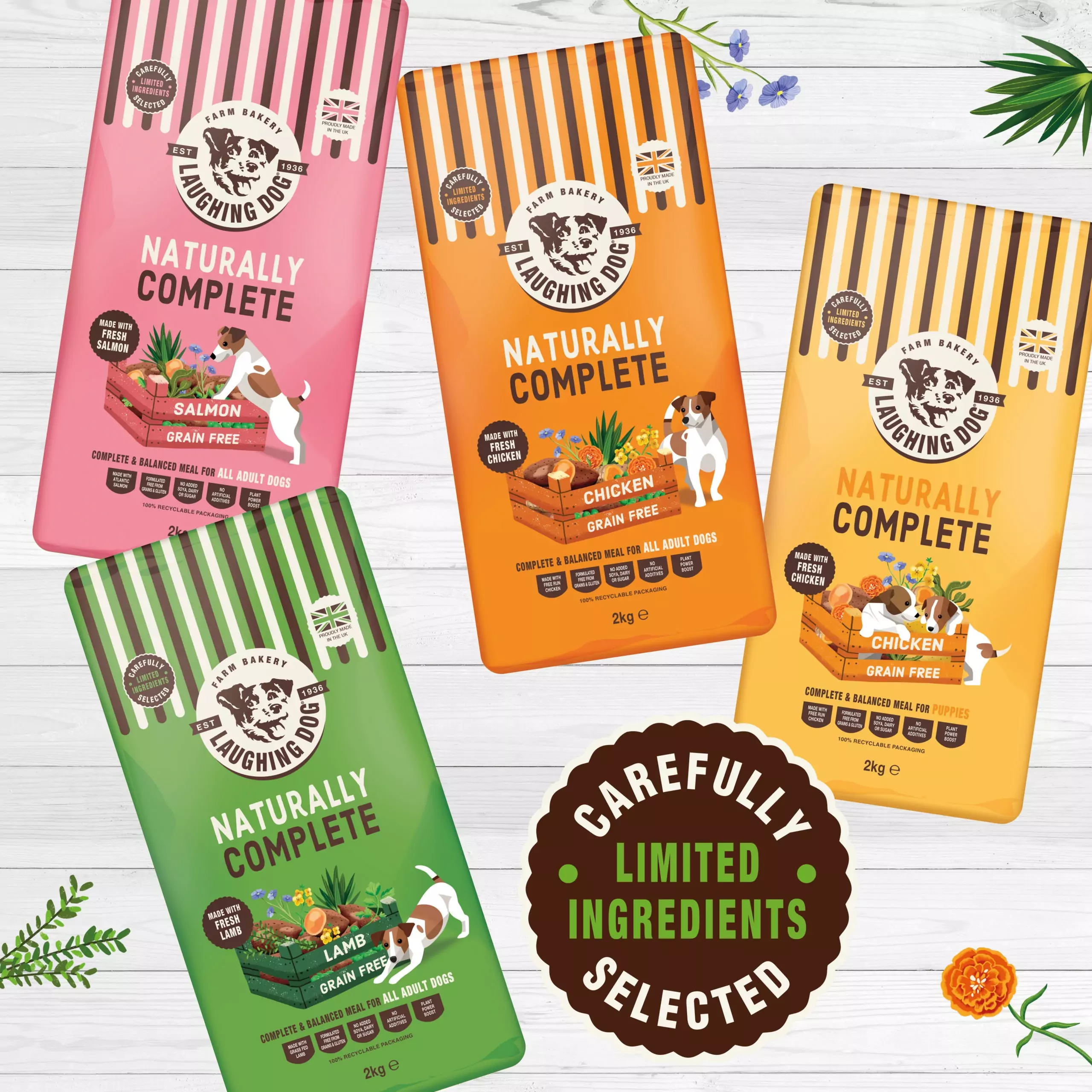 Access to exclusive prices for dog breeders.
Free Puppy Packs for new puppy owners.
Free next working day delivery!
To get started simply pop us a call on our freephone number 0800 098 8057 today or email us breeders@laughingdogfood.com !