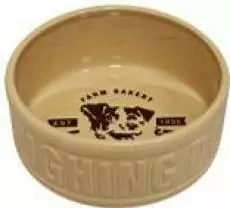 Spend over £50 online and we'll send you a free Laughing Dog bowl.
Our handmade, ceramic Laughing Dog bowl features Laughing Dog branding and makes any mealtime into a glorious feast! 7" diameter x 3" high.
Perfect for an ample helping of Laughing Dog's baked complete or simply to keep water cool!
Offer expires 31/05/18, one use only, bowl will automatically be added to your checkout.