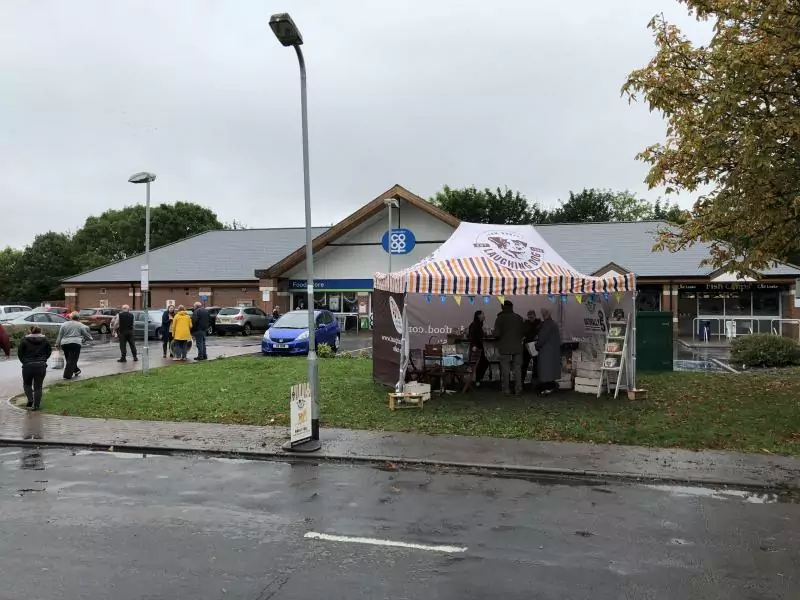 Thank You for coming to our doggy Tea-Pawty!
Our Laughing Dog team had a blast meeting so many new and familiar faces and four-legged friends at our Lincolnshire Co-op Tea-Pawty – even if the weather wasn't on our side. We will certainly be planning more dog parties in the future!
It is always a pleasure to introduce new faces to Laughing Dog food and have the opportunity to explain why we are so different to other brand's of dog food. We loved hosting a party for dogs, as well as their pet parents.
By the end of the day, we had used up all Laughing Dog food samples and the cakes for pet parents went down a treat too! It was also wonderful to show off some of our new Christmas presents for dogs – our Christmas puddings and Christmas doggy treats!
Guide Dogs Charity, UK
Also, thank you for your interest in our blanket auctioning in aid of Guide Dogs Charity, UK. We hope to see you join our Facebook-live auction on the 17th October 2019 at 12pm, where you can get your paws on a blanket, a KONG and other goodies! Also, click HERE to find out how else you can help Guide Dogs, UK.
We look forward to seeing you at our next dog-friendly event! Keep your eyes peeled…