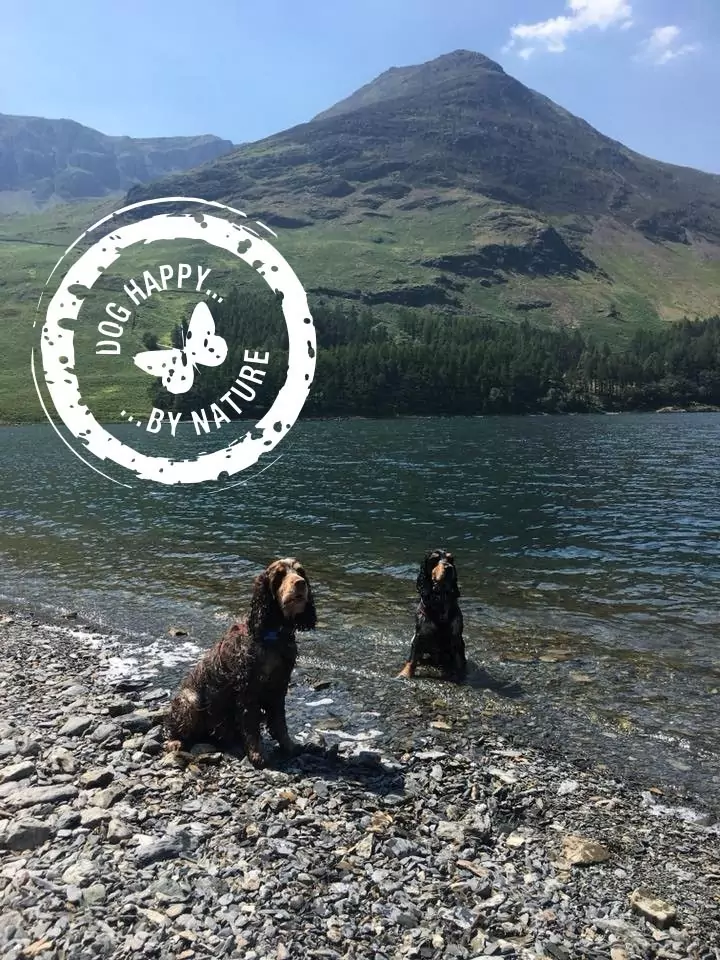 Keeping cool on a hot summer's day!
This month our bakers chose Byron and Jarvis for their dog happy in nature moment. As you can imagine, it is very warm in our farm bakery, so on a hot summer's day it was a delight to see our friends keeping cool.
Byron is 4 and Jarvis is 3, and with both boys having similar personalities, they are a joy to be with. Swimming in lakes, cuddling up on the sofa, playing ball all year round – the double act love being in each other's company.
Their parents say "Living in the countryside, they both have long walks in fields. They love jumping on top of hay bales and running across the top as fast as they can.
"Jarvis always barks at squirrels in the garden but when he gets let out he runs away from them!
"The only thing they don't like is letters coming through the letter box; they bark like crazy!"
Not only do these four-legged friends have adventures in the countryside where they live, but they enjoy amazing adventures even further afield. In March they climbed Great Rigg Mountain in the snow and this summer they conquered Helvellyn, enjoying a quick swim in the tarn on the way down.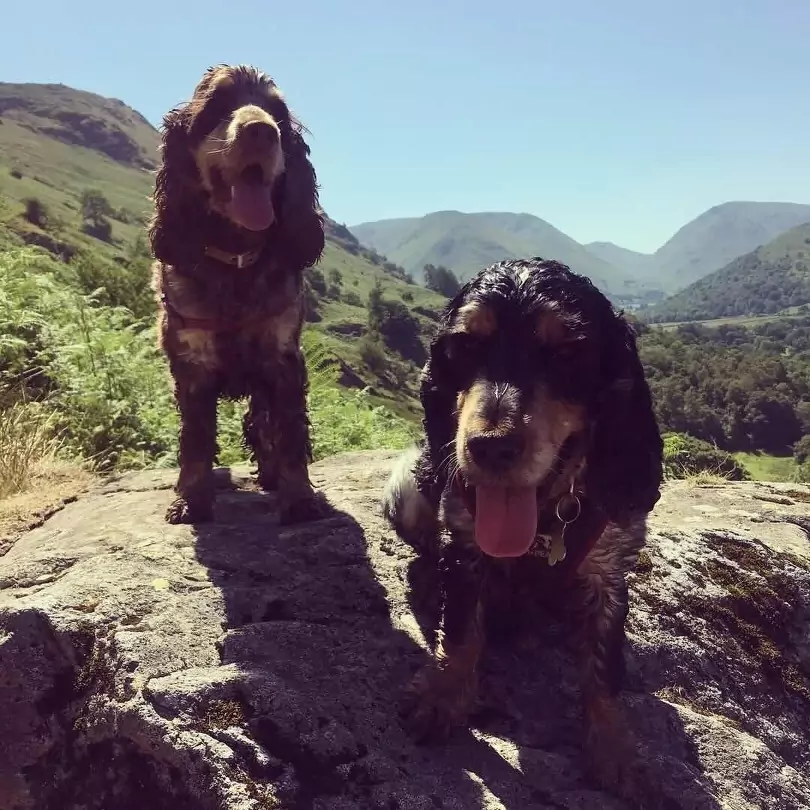 Both Jarvis and Byron are real softies and absolutely love people, especially children. They always want cuddles but, as their mum remarks "are certainly unaware of the boundaries of personal space!"
Jarvis has a cheeky side to him, always pinching socks and hiding them in the house so their parents always have odd ones; Jarvis even sticks his nose into the washing basket to make sure he does the job properly.
The photo that we enjoyed so much was taken at Buttermere Lake in the Lake District when Byron and Jarvis went camping with their family for the week. They decided it was too hot to go on a long walk, so went round to the lake instead – and both Byron and Jarvis didn't leave the water all day!
With all this mischief and adventure in the great outdoors, how do the duo relax we wonder?
"Every night before bed, the boys enjoy a cuddle and a few Laughing Dog slow-baked dental treats", says their mum.
They sound like very sensible boys to us!
Tell us about your four-legged friends! 
We invite you to embrace all things natural by joining us in sharing photos of your four-legged friend being completely and utterly happy in nature – whether your favourite pooch is having a run through muddy puddles, a splash at the beach or even a quick game of fetch in the park. Whatever your outdoor adventure (and whatever the weather!), simply pop your photo on our social feeds and every month our bakers will choose a selection to feature across our website, newsletter and social pages, with our special 'dog happy by nature' stamp (the stamp is added onto any photo our bakers select). And of course if your photo gets featured, our bakers will be sending some naturally wholesome and tasty dog treats your way! Don't forget to include #doghappybynature with your snaps.
Facebook: Laughing Dog Food
Twitter: @LaughingDogFood
Instagram: /www.laughingdogfood
Pinterest: LaughingDogFood
(Please note that any photos you post may get shared in our newsletter, featured on our website and across all our social media platforms. Only post if you are happy for us to do this).