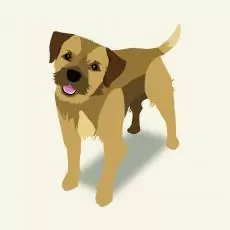 Here at the Laughing Dog farm bakery, we firmly believe that life should be full of fun and foodie flavour. We whole-heartedly think that dogs deserve the very best – whether that's long walks along the beach, snuggles by the fire or a life filled with lots of fresh and natural foodie flavours.
Being farmers it's in our DNA to ensure that everything we do puts our four-legged friends first. This is why we are always very keen to hear what our customers (and their canine counterparts!) think of our ingredients and farm menus – both our existing ranges and our new ideas. If you'd like to join our panel of 'tasters' and already purchase Laughing Dog food, simply sign up via the link below. We know time is precious so promise to keep emails and surveys short, and will always send treats as a thank you for you and your four-legged friend's time!
(Please note that in order to provide feedback on our products you need to be a Laughing Dog customer. As part of our commitment to GDPR, we will only send you emails if you have signed up via the above link).