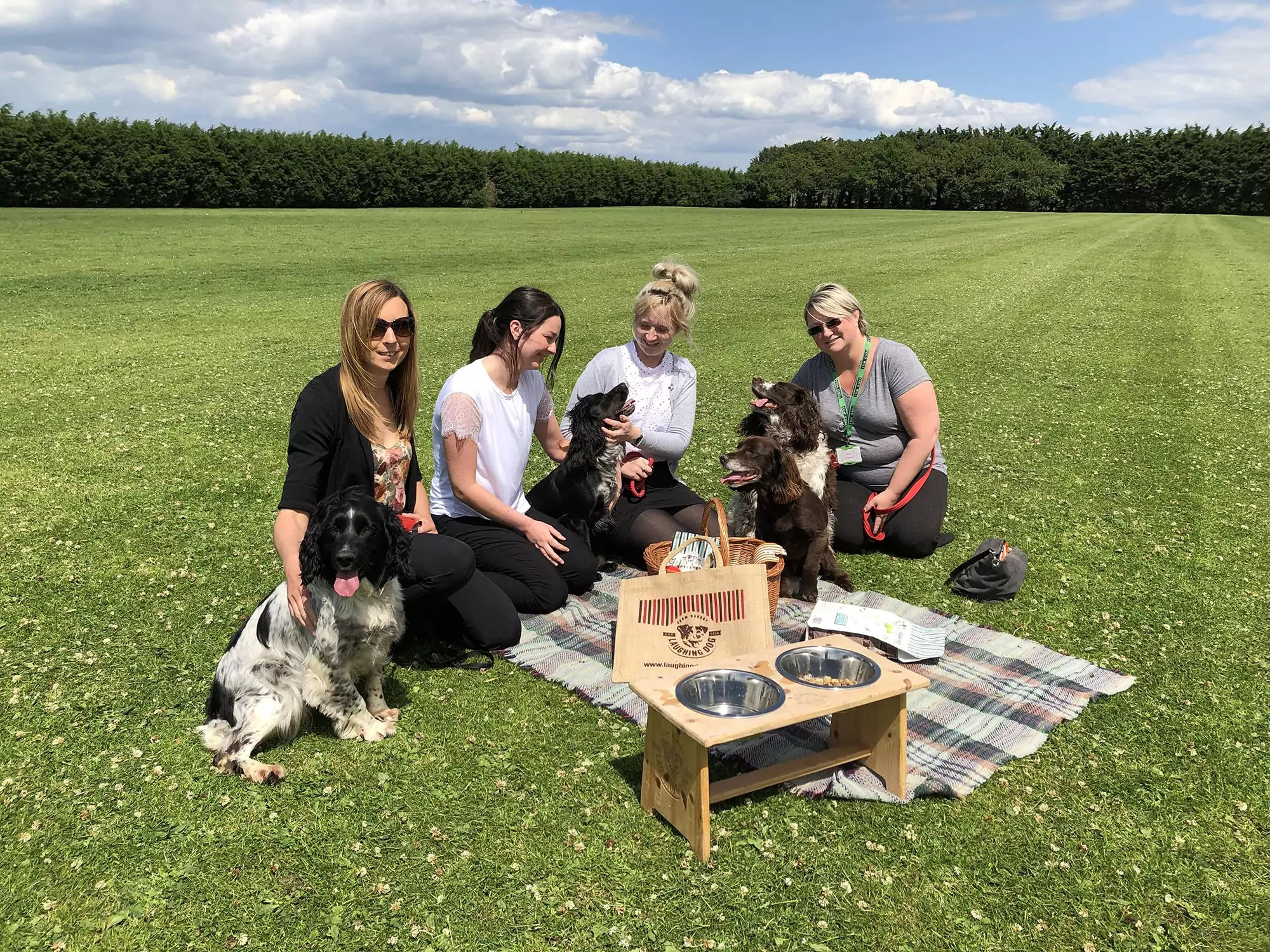 Today we hosted a picnic with our farm dogs to celebrate Bring Your Dog to Work Day. With our dry food being baked from start to finish at the bakery in the heart of Lincolnshire, understandably our four-legged friends are not allowed to enter the building, which meets human grade standards.
Armed with picnic baskets and blankets, we instead headed a few miles down the road to the farm to show our canine friends how loved they are. With lots of delicious baked goodies in the picnic basket, it was real 'dog happy' treat for both humans and dogs.

Vicki Wesley, the farm bakery's HR manager came along with her dog Sasha and said: "It is important that the team have time away from the bakery to re-charge their batteries, and what better way to spend it than taking lunch with our four-legged friends on our beautiful Lincolnshire farm. Bring Your Dog to Work Day is also the perfect excuse to spoil our canine companions with treats and lots of ball games!"
We also hope you and your four-legged friends have had a brilliant day celebrating Bring Your Dog to Work Day… we would love to see all your wonderful photos… why not post them on our social feeds or send them to us via bakery@laughingdogfood.com…!