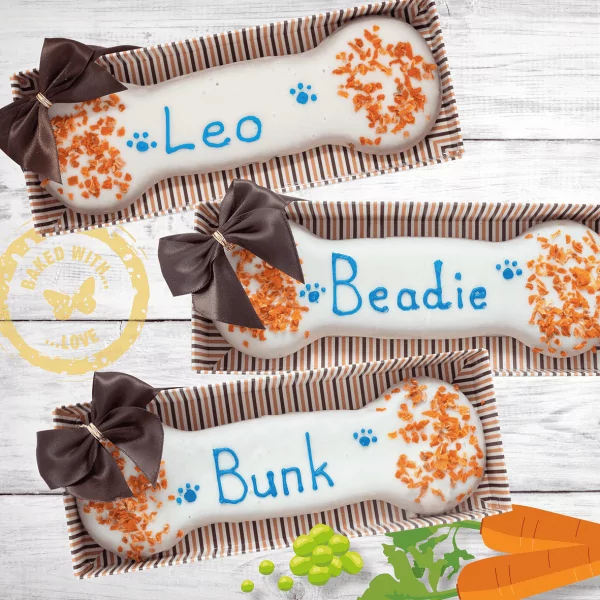 Free bone when you spend £50 or more on our natural dog food
Spend £50 or more this month on our natural dog food and we'll pop a naturally oven-baked biscuit bone in with your order! Tail-waggingly delicious, our baked biscuits are hand-dipped in tasty yoghurt and then specially decorated by our artisan bakers. The bone will be automatically added to your basket.
Free gifts for dogs using our susbcription service too!
Offer applies to subscriptions too – so if you have a dog food order going out in April, you'll enjoy your usual subscription discount as well as a free bone if your order is £50 or more!
One baked dog bone per order. Baked bone is naturally wheat free. If your doggy prefers grain free dog food, pop us an email to bakery@laughingdogfood.com when you order and we'll ensure a grain free dog treat is sent out to you instead. Bone will be manually added to your order by our bakers.
Ends 30/04/2019. One bone per order.
Love and tail wags,
Laughing Dog x x