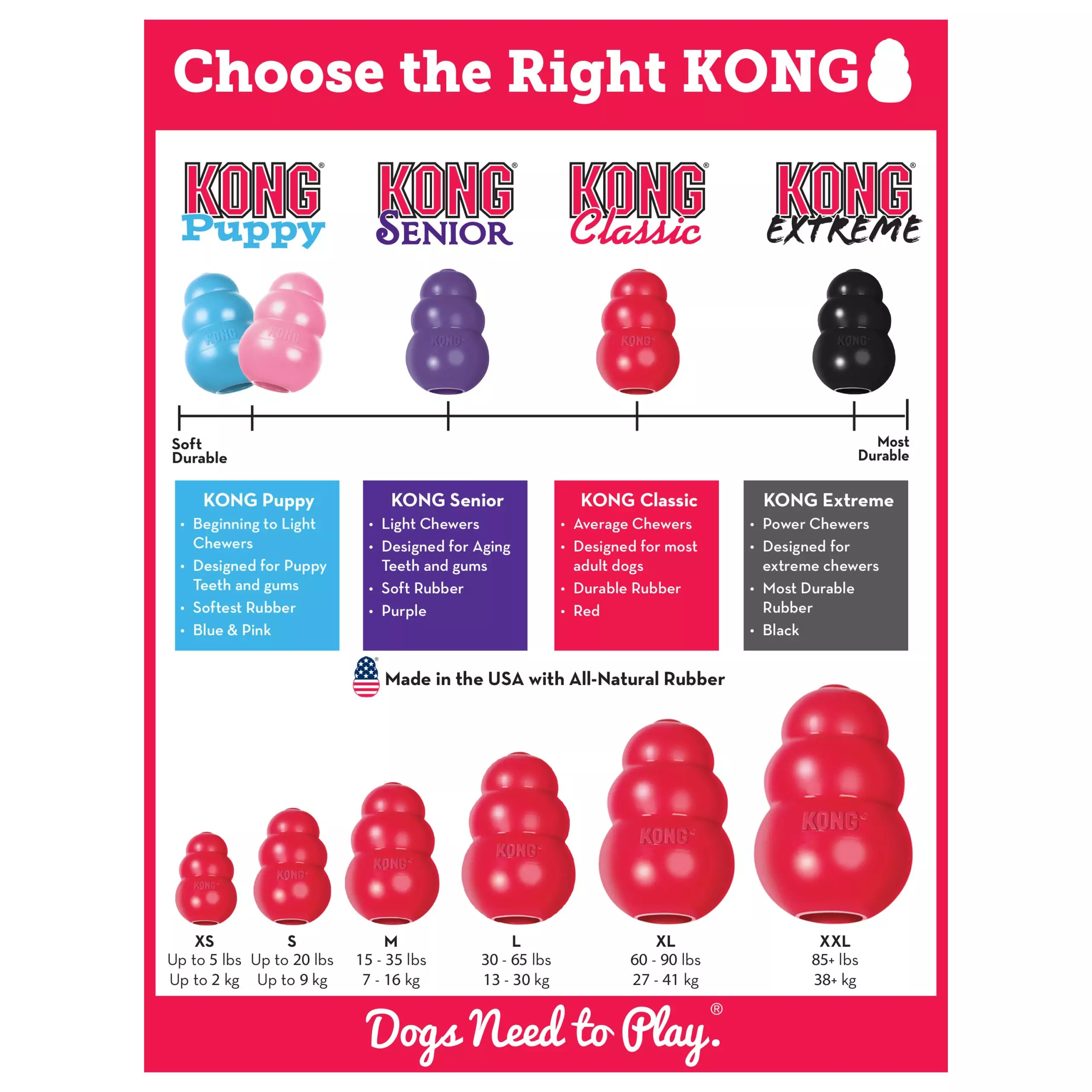 Which KONG is right for your four-legged friend?
It's important to keep your dog happy and healthy. KONG helps provide mental and physical stimulation. All our four-legged friends love and need to play… and we all know that sometimes finding the right toy can be tricky, without trying to work out which size is best for them! Don't worry though – KONG has done the hardwork for you, and in this handy guide you can easily find out which size KONG is best for your dog…
To find out more about KONG and which is best for your dog please click here where you can also find an enlarged image of the poster below!
Fill your four-legged friend's KONG toy with our delicious baked treats or create your own recipes: click here to watch KONG create their own filler recipe with our oven-baked grain free mixer.