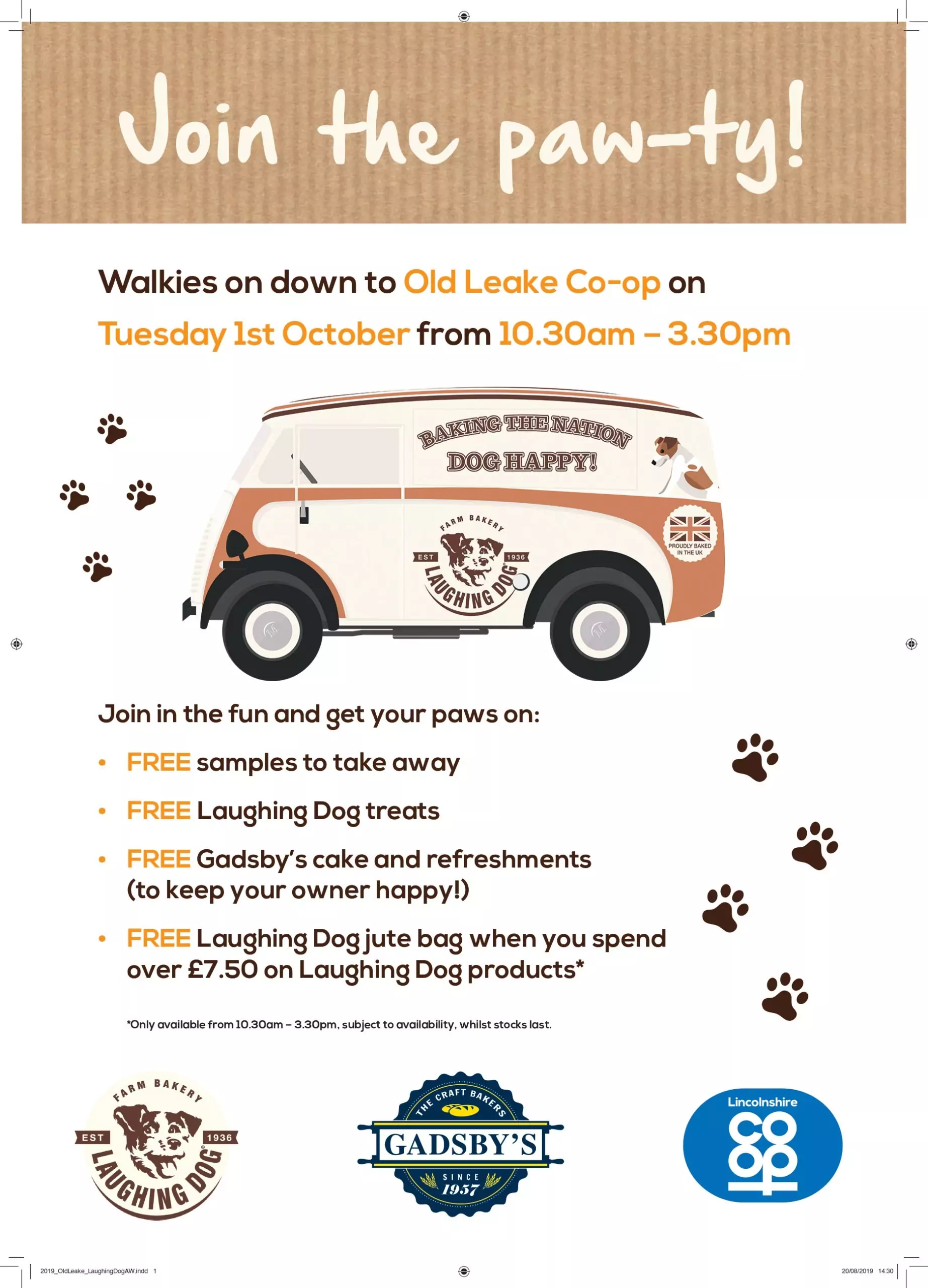 Laughing Dog  invites you, your friends, family and all four-legged friends to join us!
This will certainly be a great opportunity for you to meet our Laughing Dog farm bakery team, and see some of the faces behind your carefully prepared natural baked goodies!
We'd love to provide samples of dog foods across all of our ranges (completes and mixers for dogs) so between us we can find the perfect tasty treats and completes for your four-legged friends.
…of course, there will be cakes and refrehment too. We'll see you there!