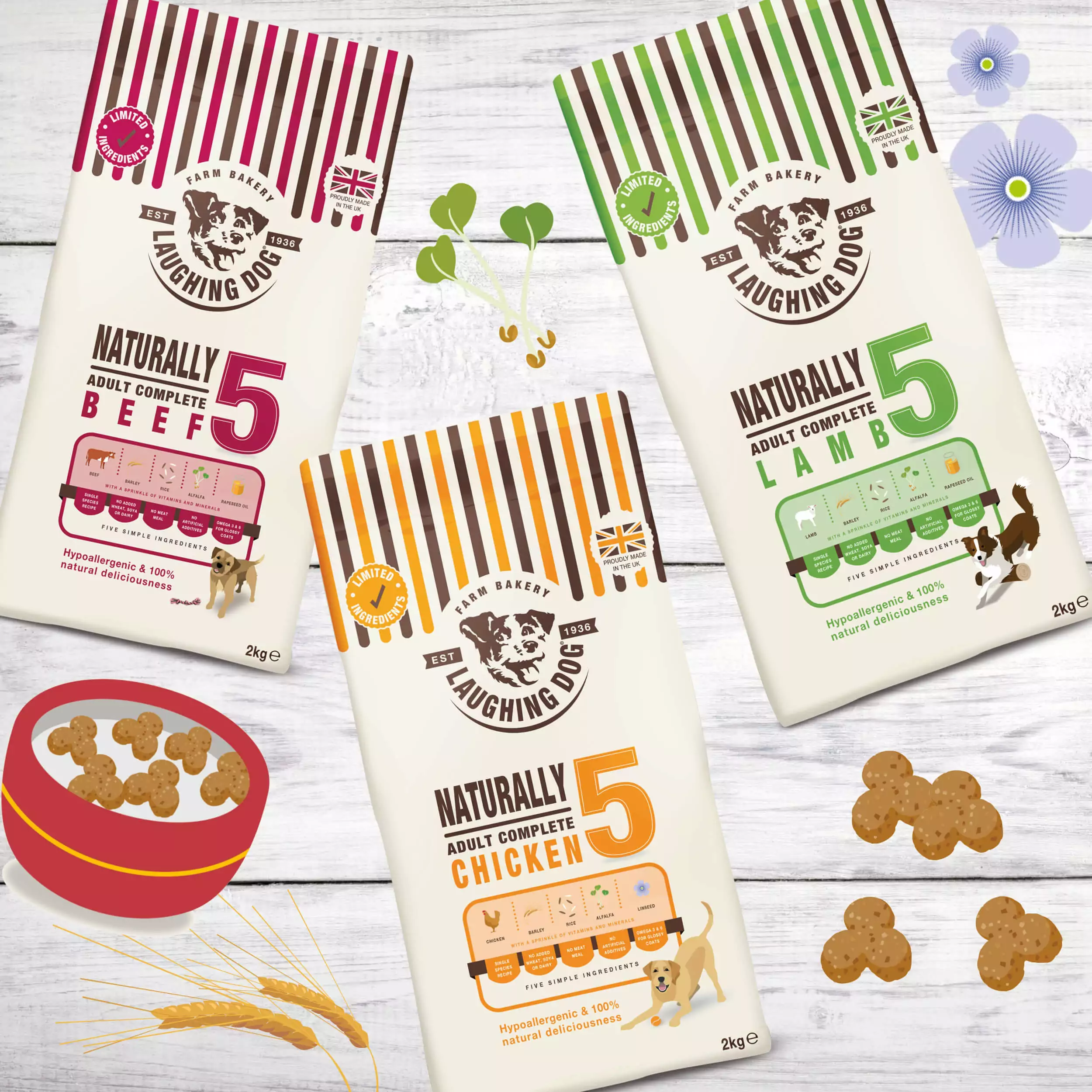 Brand New Laughing Dog Subscription Service coming in July 2020!
We are very excited to announce our brand-new subscription service, launching in July 2020! We have heard you and the features you feel are lacking from our current subscription service. Therefore, we have been working very hard with our fantastic web team to transform your feedback into a brand-new, flexible, user-friendly service!
Here is an insight into some of the features that we will soon have to offer… We hope you love them as much as we do! We will have lots more information in the upcoming weeks…!
Brand-New Features!
Easy Updating!
You will be able to edit your subscription details with ease! From amending your billing and shipping address details to popping your subscription on pause – you will have access to all of this at the click of a button!
Payment Flexibility!
In addition, you will have the choice of more than one payment method, e.g. Card payment, Apple Pay and Google Pay. This will open-up doors for far more flexibility and ease with payments!
Amending Order-Frequency at the Click of a Button!
It will be a breeze to chop and change your delivery frequency! You'll be able to adjust product quantities and order frequencies as and when you need, allowing you to find exactly what works for you! You will have the option to receive your food order; weekly, fortnightly, monthly, six-weekly or bi-monthly.
Email Alerts
We will keep you in the loop regarding upcoming orders and subscription payments, including if there have been any issues with taking your payment. In this instance, you will no longer have to cancel and restart your entire subscription; you will have the flexibility to simply update your payment method/card details!

Why the change?
We have heard you and the frustrations you have had with our current subscription service…
We take pride in being proactive with your feedback, as our most important judges of all! We have listened to your requests and transformed these into a far more flexible service so that you can subscribe, and use our service, with even more ease…!
When will this service be available?
We are very excited to announce that this launch will take place in July 2020! …and, with all of our excitement, it could not come soon enough! We hope you are just as thrilled as we are!
What you will need to-do to stay subscribed…
We will have lots of exciting updates closer to the time! However, to stay subscribed to Laughing Dog Food, we will eventually need you to start up a subscription on our new service. Rest assured that we will be here to support you through this, to ensure it is a very smooth and quick change.
For our handy How-to Guide: Subscribe and Save 15%, click here!
Click here to find out even more about our food subscription service…