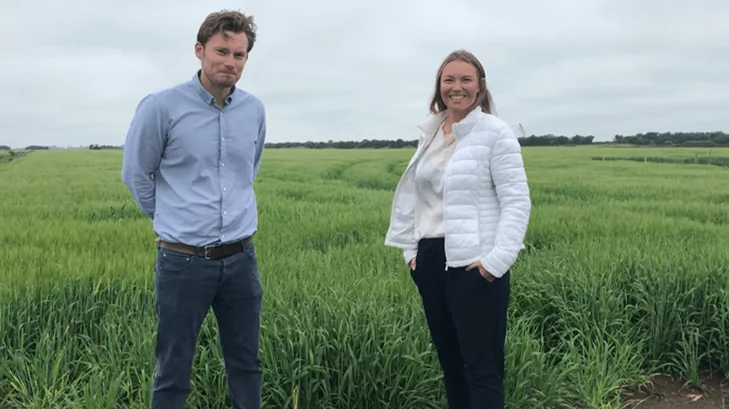 Tom and Rachel, the third generation of our family, talk all things spring barley. Tom works at our farm in the Lincolnshire Wolds, and Rachel works in our Laughing Dog sales team (she helps to look after our wonderful pet shop retailers).
Tom gave Rachel a quick lesson… how we grow the barley to a high standard and how we use direct drilling to improve our yield.
Barley is a key ingredient found in our Wonderfully Wheat Free dog treats and complete dog foods and is one of the main crops we grow on the farm.
To join us at the farm, click here.