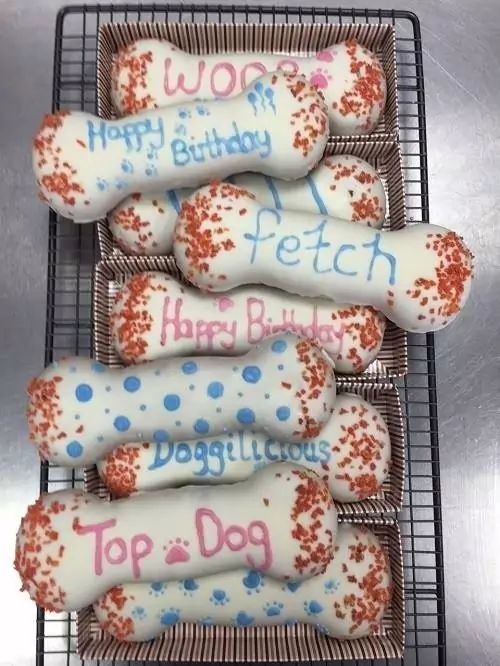 We think that you should subscribe this February…here's why!
A FREE bag of Grain-Free White Fish Adult Complete and a Bespoke Oven-Baked Biscuit Bone…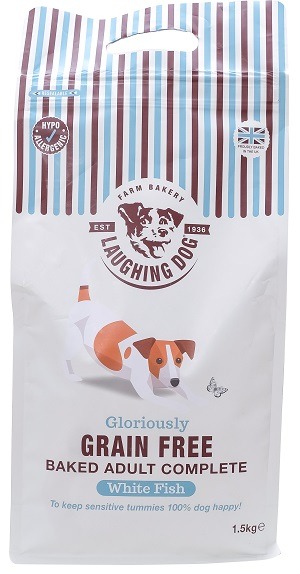 Subscribe to our food delivery service this February for a FREE bag of Grain Free White Fish Adult Complete 1.5kg in your order as well as a FREE bespoke hand-crafted Wheat Free Oven-Baked Biscuit Bone… Delicious!
To recieve these extra goodies in your order, simply log-in to your Laughing Dog Food account (or register if you're a new customer), use code Feb15 at the checkout on your first order (this will give you 15% discount!) and then at the order success page, click on the 'create a subscription' box to turn your order into a subscription (and enjoy a regular 15% discount on all future orders!). You can choose a delivery cycle to suit you and can of course change your basket's order every month to suit your four-legged friend! Offer open until end of February 2020. To qualify the code Feb15 must be used at checkout and a live subscription must be set up (cancelled or paused subscriptions will void the offer).
Need help to subscribe and save? Click the link HERE to our hassle-free 'how-to' subscribe and save guide. Or simply pop us a call to our freephone number 0800 0988057 and we'd be delighted to help!
***
Plus a FREE Birthday Bone every year!
Did you know?
Birthday presents for dogs…! If you subscibe to Laughing Dog's food delivery service, you will receieve a FREE Wheat Free Happy Birthday Biscuit Bone (or grain-free treat if this better suits your four-legged friend) each year on the month of their birthday…!
When you subscribe to Laughing Dog Food, you will often find extra goodies in your package! This is simply our way of saying thank you to you and your four-legged friends for your loyalty…
Click the link HERE to find out more about our Subscribe and Save service so you can get your paws on a 15% discount for every order and much more…
Love and tail wags,
Laughing Dog
xx