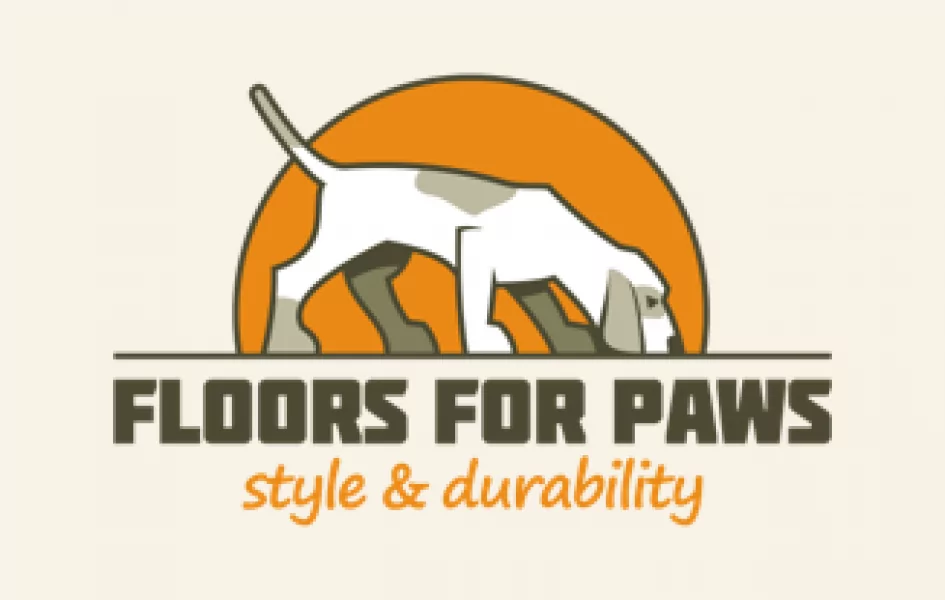 This year Laughing Dog food is very excited to be working with the dog friendly flooring company, Floors for Paws. Flooring with you and your four-legged friend in mind.
About Floors for Paws
Floors for paws is the first flooring company to put your dog's needs as high as your own. We've researched the very best dog-friendly flooring solutions for you and your dogs. As dog lovers we know the challenges of maintaining beautiful interiors with pets. That's why we have introduced the best flooring for dogs and dog owners. Our ranges solve this challenge; hypo-allergenic, easy clean, slip resistant, anti-stain, waterproof, and comfortable. Combine this with the most realistic finishes on the market and you have a flooring system without compromise. Wherever your dog goes; go floors for paws.
Special offer on dog-friendly flooring!
Enjoy a special sqm rate on Floors for Paws wood effect flooring of £30.95 (usually £33.95). Simply use code: MIB20 to redeem this offer.
How is Laughing Dog food working with Floors for Paws? *Giveaway now closed*
Floors for Paws are working with Laughing Dog on lots of exciting projects this year.
Kick starting the year, we begin with our dog-friendly giveaway. From the 1st April 2019, pick up a bag of complete dog food or treats detailing our 'dog-friendly giveaway' sticker and your unique code. Simply enter this online at www.laughingdogfood.com/made-in-britain to be entered into the free prize draw. For one lucky winner, Floors for Paws are giving away £1,000 worth of pet friendly flooring. Click the link above to find out more – free giveaway does not open until 1st April 2019. Ends 31st December 2019.