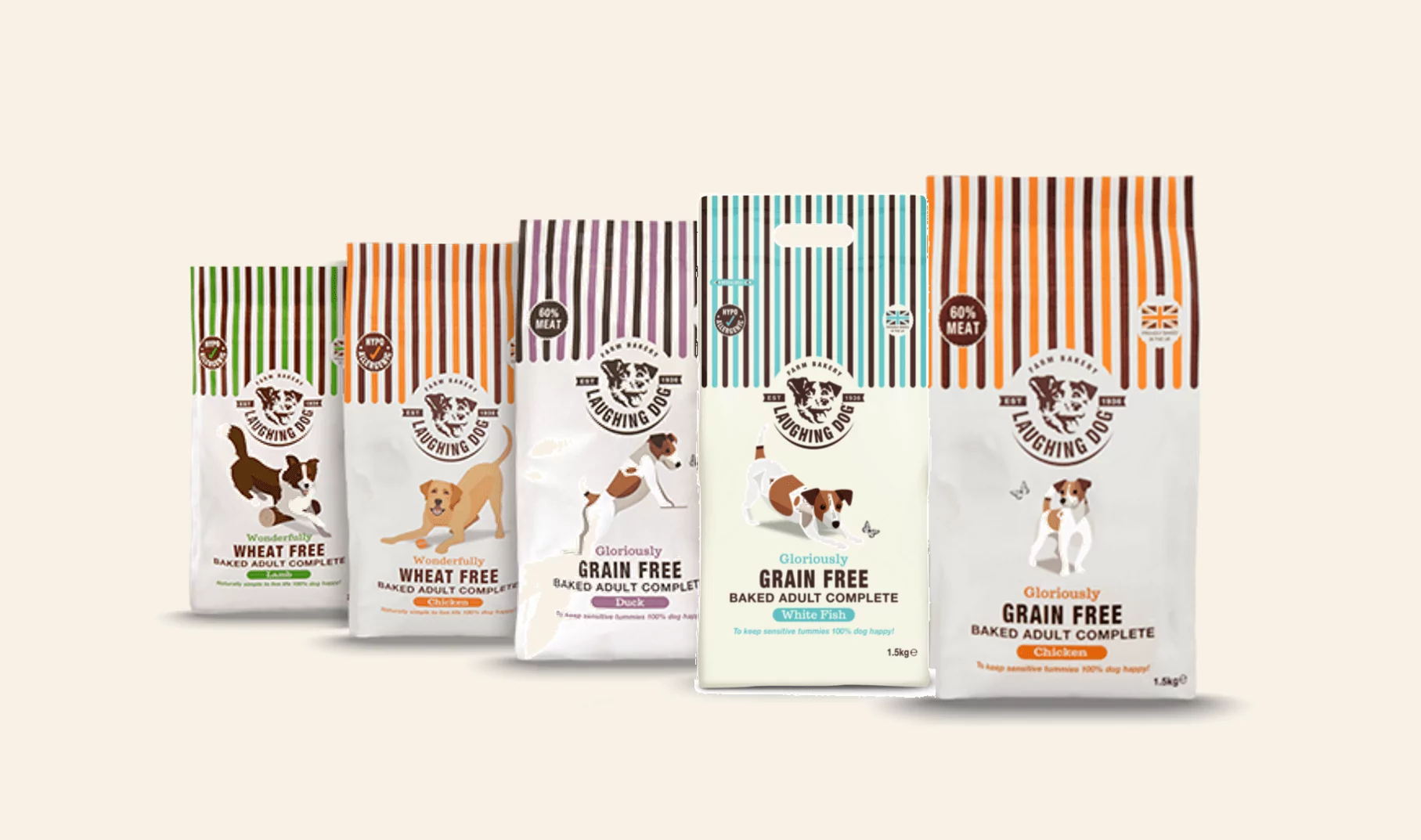 Autumn is here… are you ready for the adventure?
We love this time of year – time to rustle through leaves and then cozy up by the fire. To welcome all our four-legged friends to this wonderful time of the year, here's a little treat from us:
Simply enter AutumnTreats at checkout to enjoy £10 off when you spend £50 or more online.*
P.S. our bakers will also pop a FREE oven-baked treat into every order!
Did you know that we have been making our natural baked food for three generations?
Our natural ingredients are grown and sourced on the farm and each delicious pack of Laughing Dog food can be traced back to the baker who made it and the oven in which it was baked.
Made in our farm bakery since 1936.
Oven-baked not extruded.
Grain free and wheat free recipes.
No added artificial colours, flavours or preservatives.
No meat meal or nasties.
Ethically sourced human grade meat.
Love and tail wags,
Laughing Dog x x
P.S.  Ends m dnight 30/09/18. While stocks last. £10 off is only valid when you spend £50 or more on Laughing Dog products. The free bag of treats will be added to your order by our bakers when you spend £50 or more. Free treat will be wheat free  – if your four-legged friend prefers grain free, please pop us an email and we will happily replace. If you order a product which becomes out of stock after being ordered, we will be in touch to confirm when a fresh batch will be made or with your agreement we will send a replacement product. 
Free next day delivery on orders over £20!*