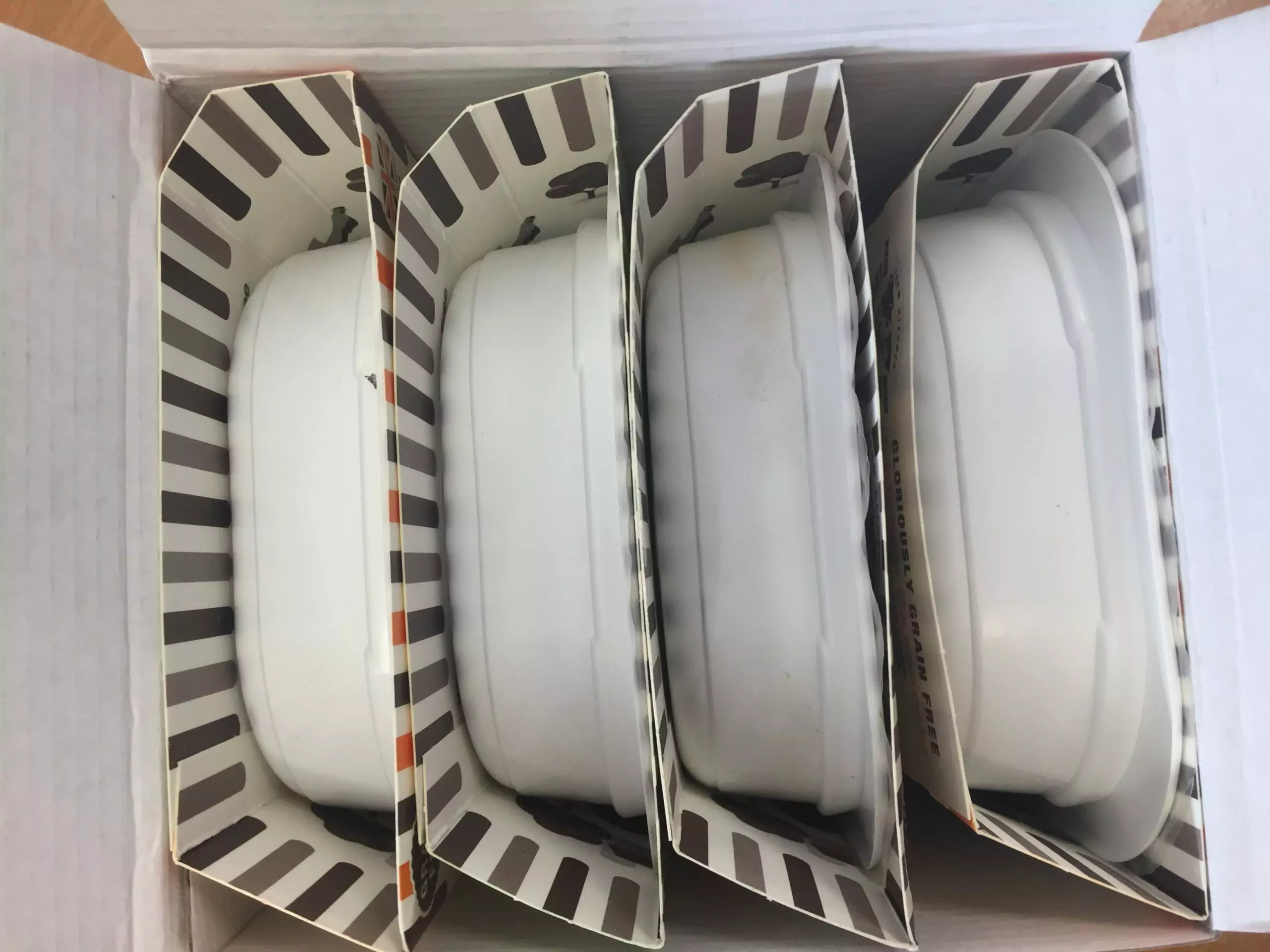 Our naturally wholesome & delicious wet food is now in recyclable white trays!
We have this week announced a move from black to white trays for our popular grain free wet complete recipes.
With all our mixer meals already in 100% recyclable packaging, moving from black polypropylene trays to white is an important step in Laughing Dog's on-going commitment to caring for the environment. You will now also start to see the recyclable white trays on your local pet shop's shelves.
Ben Mankertz, Commercial Manager, says: "Reducing our carbon footprint is at the heart of everything we do, so we will always ensure we are providing sensible recyclable options. Our grain free treats and mixer meal range is already in recyclable packaging, as are our outer sleeves for the wet food.
"This is just one of many pieces in the transparency puzzle. We need to look at how we care for the environment in all areas of manufacturing. Recyclability is important, but where is your dog food being made? Where are your ingredients coming from? Our customers are reassured to know that everything we sell is made in Britain, using our own farm-grown ingredients as much as possible. You can even visit our social platforms and see our farm dairy!"
Spend £20 or more for free next day delivery!*