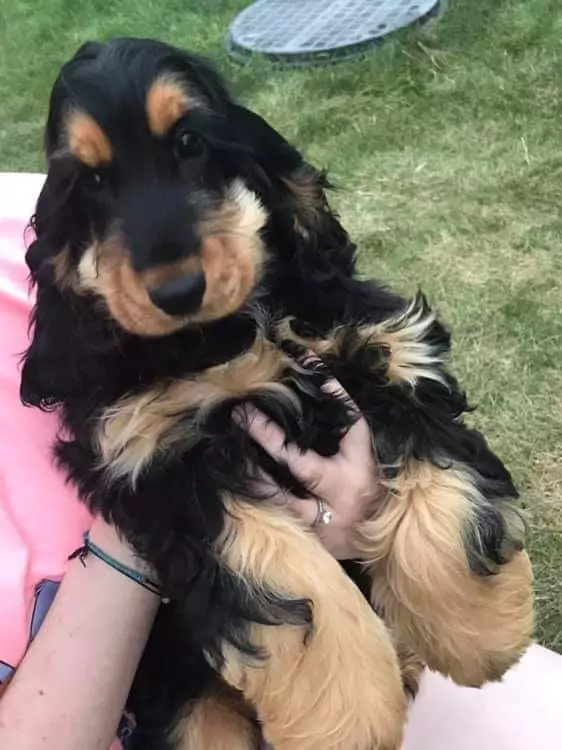 Our very own Lexi takes on Crufts Championship Dog Show 2020…
...Crufts attracts over 20,000 competitors alongside hundreds of thousands of visitors each year and is broadcast to an international television audience. Laughing Dog Food is always a regular visitor, and sometimes we even take our vintage bakery van there too!
This year there is much excitement in our bakery because Lexi, one of our four-legged friends, is going to be there taking part…!
Lexi's pet parent, Stephen Whiteley (also our head of bakery production!) has been part of our farm bakery team for three years. His doggy gave birth last year and her puppy Lexi has become a dog agility sensation!
Stephen explains his furry-friend's journey to Crufts…
Tell us a little bit about Lexi…
Lexi is nearly 9 months old. Her favourite toy is anything the other dogs want! Also, she spins around in circles when she is excited!

How long have you been attending training? Would you describe Lexi as a 'natural'?
We have been going to Ring Craft since Lexi was 4 1/2 months old. She is absolutely awesome on a show lead! It was quite a surprise to myself and my wife…..!

What is the best advice you have recieved for dog training?
Positive reinforcement, keep her attention and plenty of praise!
Have you ever attended Crufts before? What was your experience like?
I have been as a spectator – with the farm bakery team a few years ago – but I've never had the opportunity to take one of our dogs. It was certainly unexpected to quality for Crufts!
How did your journey, competing in Crufts, begin?
We attended our first show at London Cocker in December and qualified for Crufts in our first show!

Which catergory/categories are you competing in this year?
We're competing in the Cocker Spaniel Puppy Bitch category.

What is your advice for other pet-parents that are looking to compete in Crufts?
Find a decent Ring Craft, book into small shows locally and build up some confidence. But most of all, enjoy yourself and have fun with your dog!

…Be sure to get your paws on Crufts 2020 tickets or youtube Crufts to watch Lexi in action!
Lexi will of course be taking lots of Laughing Dog treats with her….she says it's important to keep up her energy levels! We will be sharing stories of Lexi on the day – keep an eye out on our social for details!