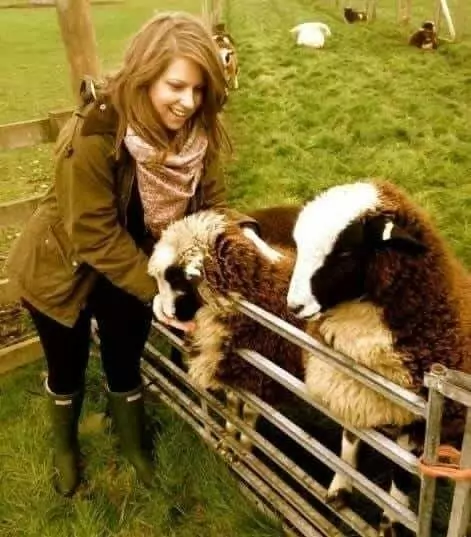 Meet Harriet, the newest member of our veterinary team and mum to ten four-legged friends!
We are delighted that Harriet Holmes-Pavord (BSc, MSc) is joining our team. Helping us to develop and test our delicious recipes, Harriet will be sharing her wealth of veterinary experience with our nutritionists, as well as her love of dogs and cats.
What's life like as a vet Harriet?
I began my academic career at the University of Bristol where I gained both a BSc in Veterinary Pathogenesis and a MSc in veterinary parasitology. Of course, I couldn't be kept too far away from animals when studying, and while at university I also worked part-time in the local zoo! I qualified from the University of Nottingham as a veterinary surgeon and since then life as a vet has been busy and full of rewards. I have worked in referral and first opinion practice, as well as the charity sector. 
What do you do to relax when you're not worknig or on call?
When I am not busy being a vet, I love enjoying the great outdoors (whatever the weather!) with my dogs. Naturally I have a number of pets and am currently Mum to six dogs. Sweet Pea and Bluebelle, the long coat chihuahuas, Monty the Cavalier King Charles Spaniel, Lily the dachshund, Figaro the Crossbreed and Rufus the Red Setter. To keep my mischievous canine companions in check, we have three cats – Delilah, Alfred and Chang. And last but not least, there is Bert the rabbit. 
And how do you remember all those names Harriet? 
Easy – they are my babies! But occasionally they get called no, oi and stop that!
Harriet will be sharing more tales of her dog happy adventures in nature, so keep an eye out for updates. We also cannot wait to meet all her furry friends…