A Farm Bakery Feature: something a little extra special
Sasha and Shire belong to Vicki, our lovely HR Manager here at the Farm Bakery. We asked Vicki to tell us how her four-legged friends make her the proud pet-parent that she is this Mother's Day…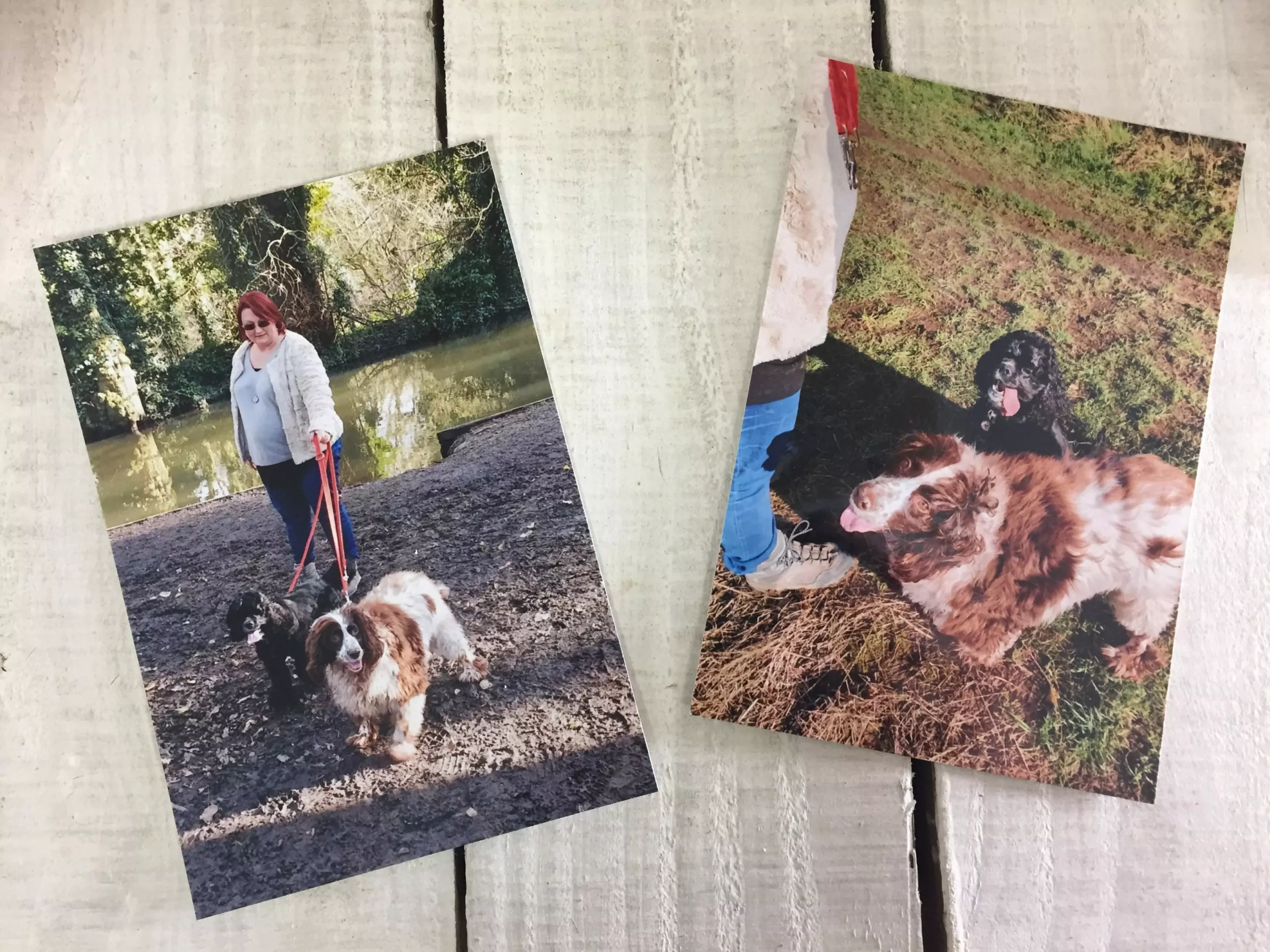 Sasha is a rescue Springer Spaniel. She's eight years old and holds a little extra weight. Something she is very conscious of and doesn't like to discuss.
Shire, on the other hand, is a little princess at 14 months old. She has such a big personality; she's like the typical teenager dripping in hair extentions, makeup and false nails… 'no carbs before Marbs' and all of that.
They have very different personalities which causes them to squabble like sibblings, and they very much enjoy pushing boundaries – both each other's and mine…
Both my girls have had and continue to have a great impact on my life. Sasha threw herself at me at the rescue centre, and I just knew she was for me.
Of course, with the importance of mental health awareness, it goes without saying that four-legged friends can often make the best therapists. My girls listen, they don't judge and they give the best hugs. In a world where they can be anything, they choose to be kind.
I must admit, I do treat my furry friends like children; my parents are very well aware that all I will be giving them are 'grandogs'. I'd give-up anything for them. I would and have literally turned my life upside down to keep them. When I had Louis, my previous dog, I made an offer on a house overnight before even viewing it because my dad had told me that I wasn't allowed a dog in his home.
My favourite story with them is when Sasha snuck into a tight gap at my mum and dad's house, between the decking and the fencing. Due to her carrying that little extra weight (a topic of conversation she doesn't like to speak about) she got stuck and couldn't find a way to squeeze herself back out. My dad had to literally decontruct the decking to set her free!
Shire did the same thing only a little while ago and instantly I called my dad to inform him that the decking was going to need to come apart again! However, the panic was short-lived as she'd twirled around in the gap and hopped straight back out!
They make me laugh every single day and truly have me wrapped around their little paws…

I think Laughing Dog's twist on Mother's Day for pet-parents is such a special idea. Our furry-friends shouldn't require an excuse to be shown a little extra love, but Laughing Dog's bespoke gifts for dogs and Biscuit Bones make presenting treats even more lovely. Made with barley from the family farm and finished with only the finest ingredients, they are delicious.

… and certainly not the reason for Sasha's overindulgence!
*
Mixing It Up This Mother's Day
We're putting a twist on Mother's Day at Laughing Dog by thanking our four-legged friends for being the best of companions to us pet-parents!
For dog-lovers, our furry friends are as precious to us as children, and this makes the pawfect opportunity to offer a bespoke gift…
*
A Hand-Decorated Treat!
At Laughing Dog we're celebrating Mother's Day this March with delicious Wheat Free Biscuit Bones…! 
…this is something truly special to give to your favourite four-legged friend. A delicious yoghurt-coated wheat-free biscuit bone (vegetarian too!), topped with carrot sprinkles, hand-decorated to order in our farm bakery and finished with a special message to make your favourite pooch 100% dog happy. Simply click on our personalised baked biscuit bone and tell us the message you'd like us to ice on your very special dog treat!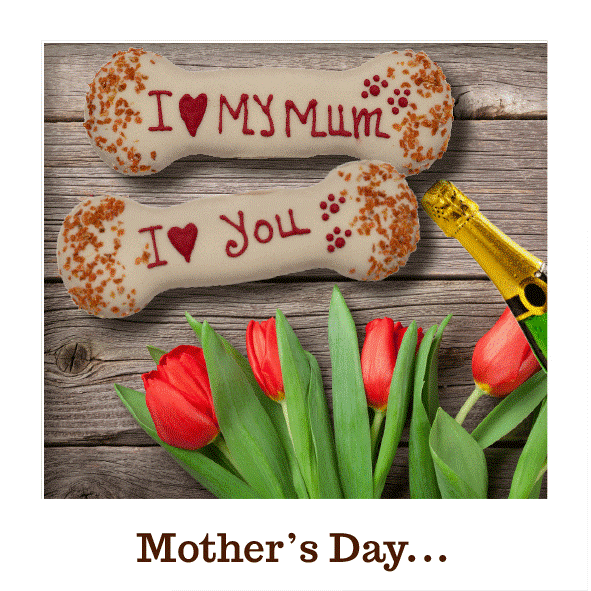 Hand-Crafted Dog Gifts To Order…!
Each unique gift for dogs is hand-iced by one of our artisan bakers and is given the final seal of approval once nestled in its very own presentation box, with a satin ribbon…Click here to find out more about all our special gifts for dogs.
Be social with us!
Please share with us your favourite stories, anecdotes and dog happy moments…!
With Lots of Love and Tails Wags,
The Laughing Dog Team x x